Paul Harris fellowship award to Phil Knight
The Paul Harris fellowship is awarded to exceptional rotarians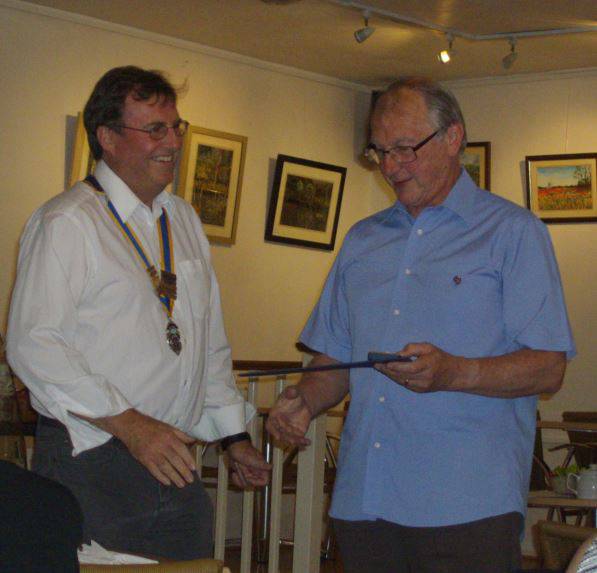 Paul Harris was the founder of Rotary in 1905, the Paul Harris fellowship was set up in his name and awards can be made to individuals who meet high professional and personal standards set forth by Paul Harris.
The members of Melksham Rotary feel that Phil Knight is a worthy recipient of this award. Phil has been a member of Melksham Rotary club for over 23 years. He has taken various roles with in the club including President twice. Phil was a leading light in the set up of the Art House cafe, and he and his wife Barbara regularly volunteered in the cafe in their spare time.
Phil and Barbara are moving away from Melksham, and we shall all miss them but wish them well in their next adventure.