Sowerby Bridge Rushbearing
Sat 6th September 2014
The ancient tradition of presenting new rushes to the local churches carries on with a good time had by all.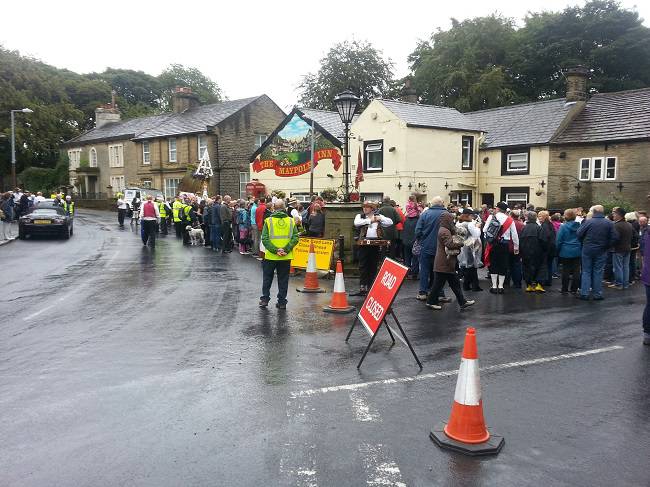 Show related pages
The tradition of supplying local churches with fresh rushes for their floors has its roots in history.
In Sowerby Bridge the tradition is maintained with a Rushcart being pulled by some 60 traditionally dressed helpers from church to church and pub to pub, followed by bands of traditional dancers and musicians.
This is an event not to be missed and The Rotary Club of Sowerby Bridge are proud to be able to help keep the tradition alive by helping to marshal the parade and help keep the traffic flowing.
The parade carries on over the full weekend and even though everyone got a thorough soaking on the Saturday, we were dried out and ready for action on the much sunnier Sunday.
If you are interested in joining a very active Rotary Club and helping at events like the Rushbearing, please get in contact via the contact page.