ENTHUSIASTIC RYLA STUDENTS
.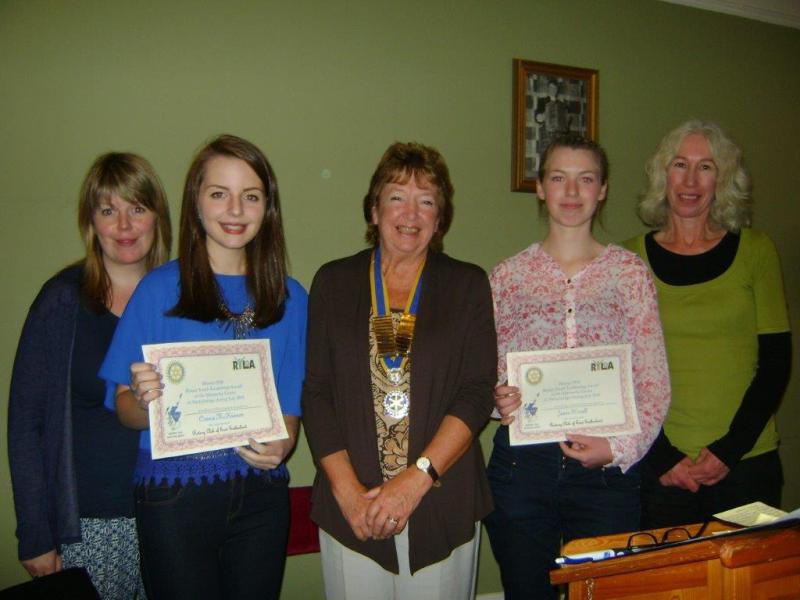 The Rotary Club of East Sutherland were delighted to welcome Connie Mckinnon and Jessie Howell who had attended the Rotary Youth Leadership Awards camp at Abernethy in the Grampian mountains in July. Both girls spoke confidently and were full of enthusiasm about their experiences and the transformation it had made in their attitude to life and importantly to their confidence as they prepare for a future life in University and employment. Both their mothers were equally enthusiastic about the positive changes they had seen and the benefits that the experience had given to the girls.

They certainly demonstrated what a worthwhile investment Rotary makes in sending young people on such an adventure which includes:- inspirational speakers, team building, leadership skills, canoeing, abseiling, cliff climbing, raft building, team sports and so much more. The audience were exhausted just hearing about the intensive regime that was their time at Nethy Bridge.
Picture shows l to R - Alison Mckinnon, Connie Mckinnon, Fiona Risk President, Jessie Howell and Rose Howell.