Kitarasa Primary School Uganda
The rotary club of Aberdeen Deeside are delighted to announce that they have completed their district supported Project at the Kitarasa Primary school in Uganda.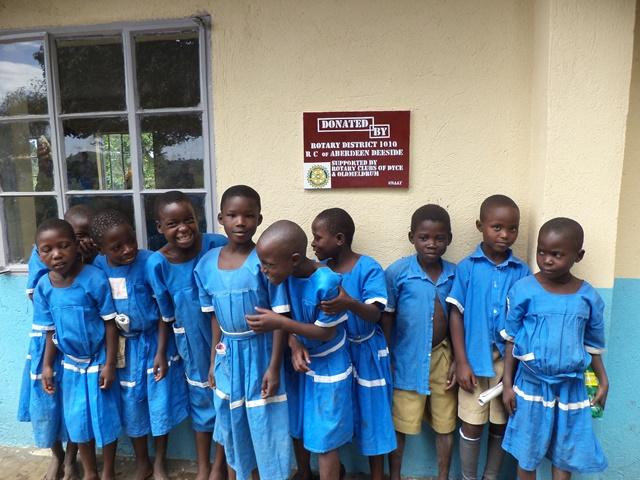 Kitarasa Primary School has a catchment area of 15 villages and over 600 pupils in Primaries 1 to 7. Although there are 14 teachers, the school has only 9 working classrooms, resulting in large class sizes with particularly high numbers in the early years.
Like many other schools in the area, Kitarasa was affected by an earthquake in1994 resulting in the total collapse of one of the former classroom blocks.
The school had a structurally sound but dilapidated building. It was established that this building is to earthquake-resistant standards and thus was the best value option to provide 2 additional classrooms for the school.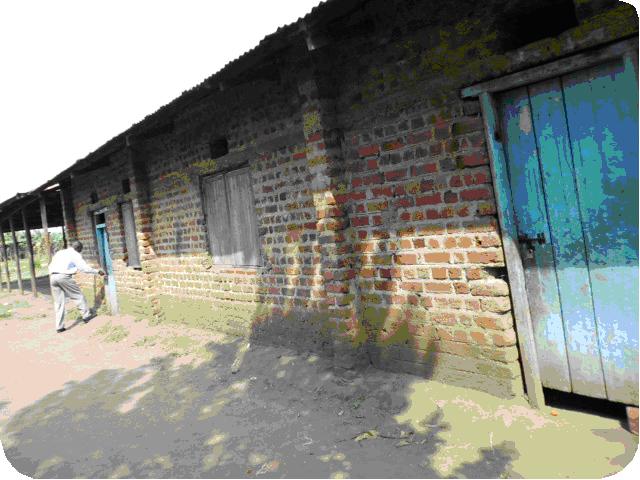 The classrooms before outside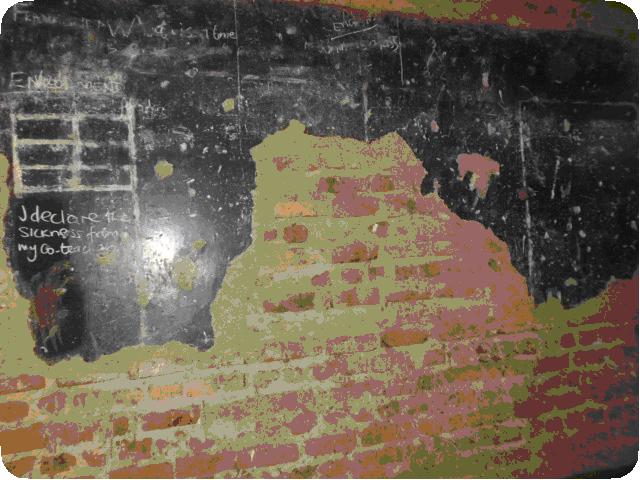 The classroom before inside
The project scope was to refurbish the buildings, add windows to improve pupils health by keeping out insects specially mosquitoes, provide cement floor to stop insects called jiggers getting in pupils feet and to add water harvesting. The Project was carried out with the financial support of the Rotary clubs of Dyce and Oldmeldrum. Our project was managed by OBAAT (One Brick at a Time) who use local suppliers helps the local economy and set up a training project to help local building students learn skills.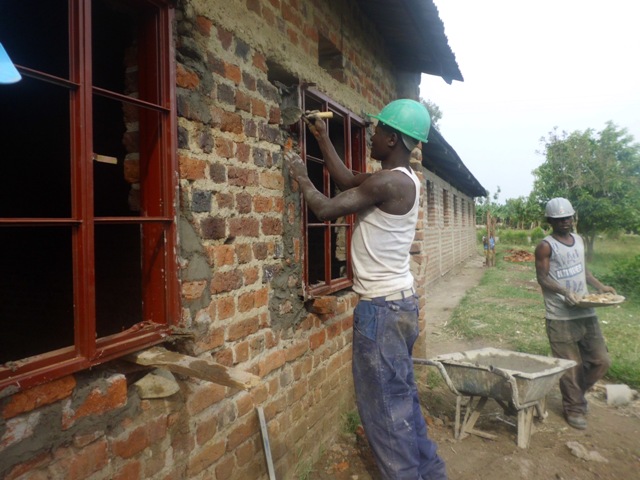 New windows going in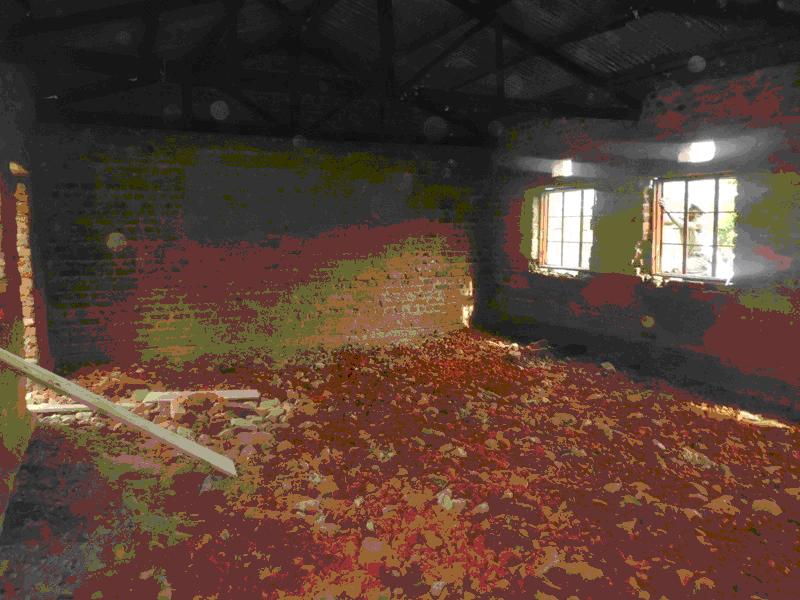 New Floors going in, preparation of floor with hard core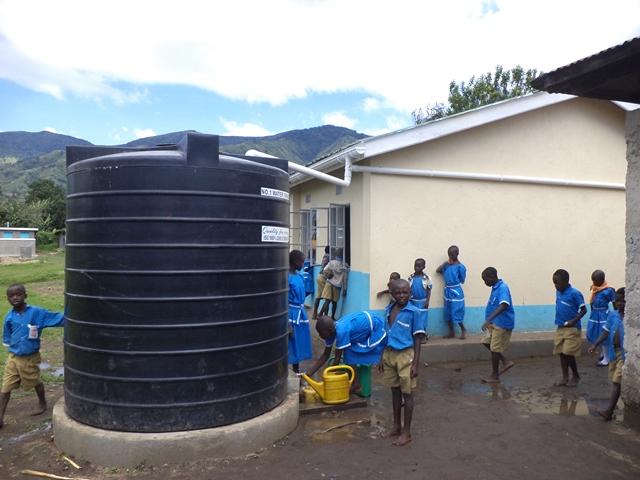 Water harvesting being used
The Rotary club of Kabarole approved the finished work for us and handed over the refurbished classrooms to the delighted school.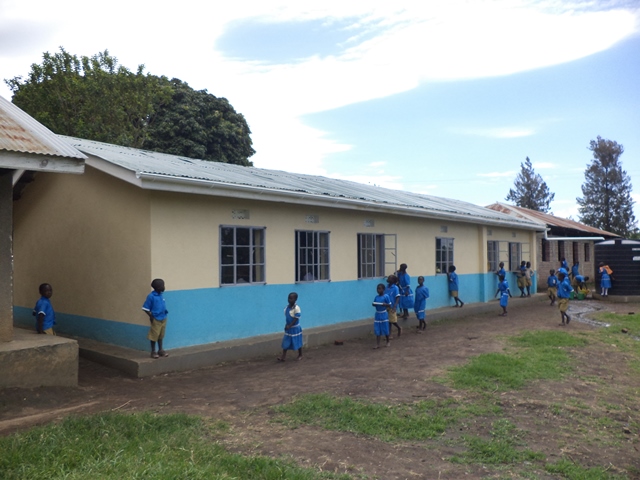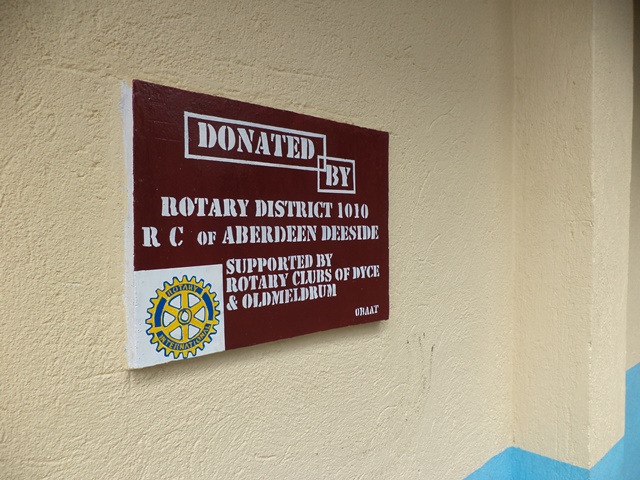 WE ARE PLANNING FURTHER PROJECTS. GET IN TOUCH WITH THE ROTARY CLUB OF ABERDEEN DEESIDE IF YOU WANT TO HELP