Club Newsletter
We hope you enjoy reading our newsletters, which give a flavor of our ongoing activities.
July 2015
Happy New Year from the Rotary Club of Orkney! Unlike the rest of the world, the Rotary year begins in July. We hand over responsibilities to new officers, and we round off the previous year by distributing donations to various local charitable causes.
One of the first tasks of new President Sandy Cowie was to present cheques from our charitable fundraising of the previous year. He had pleasure in giving £500 to Orkney Downs Syndrome Group which will be used for family outings and play equipment.
We presented the same amount to OACAS (Alcohol Counselling Service) to help with the training of volunteer Counsellors, and to the Junior Uniformed Services towards the purchase of a minibus.
We also sent £500 towards a joint project with Shetland Rotary and The Red Cross. This is to purchase rucksacks to be borrowed by Northern Isles patients returning from emergency treatment in Aberdeen hospitals. The intention is to prevent the indignity of folk travelling home with their possessions in just a carrier bag.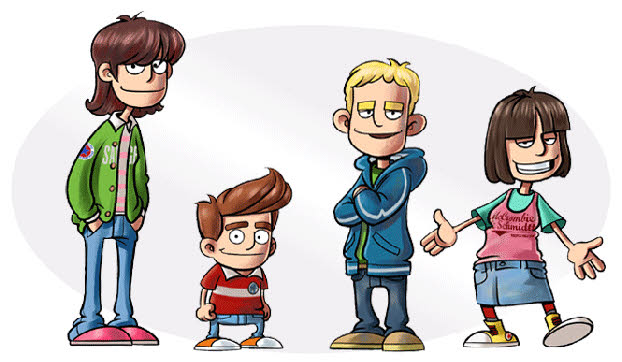 A further cheque was presented on behalf of the club by Rotarian Alan Sharp of Papa Westray to the new Westray Play Park. The money will be used to provide wooden benches for adults to use whilst supervising children.
With last year's charitable funds distributed it was now time to turn our attention to new fundraising ventures! After the disappointing weather at last year's County Show, we were delighted by the busyness of our tent this year.
It was even warm enough at the Show for our snails to come out of their shells and to race. Under the supervision of Veterinary Surgeon Willie Stewart the snails fairly sprinted around their track! We raised over £390 for local charitable causes.
In July six Rotarians acted as stewards for the Clic Sargent Midnight Runway Run at the Airport, which was much appreciated by the organisers.
Also in July, Rotarians Bob McKenzie and Willie Stewart spent a week at Abernethy Outdoor Centre, as adult supervisors for RYLA (Rotary Youth Leadership Awards). Each year we sponsor two teenagers from Orkney to join with young people from throughout Scotland on this challenging and popular course. We look forward to Stromness Academy student Sandy Carmichael sharing his experiences of RYLA with us shortly.
Finally, we have continued to enjoy some fascinating Rotarian and guest speakers at our weekly lunchtime meetings. Perhaps none more fascinating that Gavin Cullen from Orkney Samaritans, who spoke with passion and sincerity about the confidential listening ear that they offer to our community.
June 2015
Wow, what a month we've enjoyed in the Rotary Club of Orkney! We have run in the Hoy Half Marathon, cycled across the Pentland Firth, received and presented medals and awards, inducted a new member into the club, and made exciting plans for the new Rotary year.
Members were thrilled with the news of Rotarian Bashir Hasham being awarded the British Empire Medal in the Queen's birthday honours list. Bashir's diverse and dedicated work in the community, and in Rotary, is accompanied by his characteristic grace and humility. We all send him congratulations on this well-deserved award.
Bashir was one member of the Rotary team who competed in the Hoy Half Marathon. He was joined by Alan Sharp, Keith Foubister, Sandy Cowie and Bob Mackenzie, ably assisted by their support team of Eric Green and Bill Groundwater. The money they raised through sponsorship will go to education projects in Malawi.
Orkney Rotarians were initially perplexed when we were invited to participate in the national Rotary Ride for prostate cancer, as it involved members cycling to their nearest neighbouring club. For us, that would be Thurso!
Nevertheless, with the inspired idea of using a static bike on board a ferry, and with generous help from Northlink and Cycle Orkney, the challenge was accomplished in style. Between them, our President Jeremy Richardson, along with Keith Foubister, Sandy Cowie, George Eunson, Bob Mackenzie and Alan Sharp, cycled from St Margaret's Hope to Thurso and back! Congratulations to them, and many thanks to Northlink and Cycle Orkney, for raising awareness and funds for prostate cancer.
As well as receiving awards, we have also had the pleasure of giving them. Each year we present two trophies to local citizens who have given outstanding service in the community, one award to an adult and the other to a young person.
This year the adult award was presented to Freda Burgher for her substantial commitment to many projects including the Talking Newspaper, the Blue Door, Orkaid, and various traditional music societies.
The youth award was given to the West Mainland Youth Achievement Group, based in Stromness. Accepting the trophy on behalf of the group, Maureen Herdmen spoke with pride about the twenty two young people presently engaged in diverse voluntary work in the community.
At the same Rotary meeting, the Young Musician of the Year trophies were presented to our Orkney heat winners, Rhiana Henderson (instrumental) and Sophie Sullivan (vocal). We look forward to our next Young Musician competition, which will be held in January, and also the introduction of an annual Young Photographer award. More details will follow shortly.
It is always a great delight to induct new members into the Rotary Club of Orkney. In June we have welcomed Phyllis Brown from Stenness in to the club. Phyllis brings years of experience of working within the oil industry, including expertise in event management. In the lively year that lies ahead, with numerous charitable and community service events in the pipeline, all of us will certainly be kept busy!
May 2015
Amongst the desolation caused by the Nepal earthquake there are seven homeless families who will now be living in substantial tents thanks to the people of Orkney.
Immediately after the disaster, Rotarians took to the streets and supermarkets of Kirkwall with our collecting buckets. £4100 was raised, which was sent straight to our partner charity ShelterBox. This has paid for seven tents, equipped with cooking utensils, warm bedding, solar lamps, water purification, and even toys for the children. Sincere thanks to everyone for their outstanding generosity.
Rotary has always been focussed upon two main arenas for charitable help – people in need overseas, and those in need amongst our own community. As we approach the end of our Rotary year in June, we will be soon allocating money to international projects such as "End Polio Now" and also to various charities within Orkney. More details in the next report, but suffice so say we couldn't do it without the generosity of very many Orcadians.
As our new year approaches a number of Rotarians are taking up new positions and responsibilities within the Orkney club. The incoming President is Sandy Cowie, the Senior Vice President is Bob McKenzie, and the Junior Vice President will be David Dawson.
Philip Cook is taking over as Secretary, whilst Bill Barbour remains as Treasurer. In addition Alan Younie will chair the Community Service committee, Keith Foubister takes on Membership and Welfare, and Jane Cook the International and Vocational Committee.
Several Rotarians have travelled throughout the Highlands on Rotary business. Two members spent a day at Thurso High School experiencing their Interact Club – a group for 12 to 18 year olds which follows the same principles of community service as Rotary. We are excited about plans to establish an Interact Club in Orkney very soon.
Another couple of car loads of members and partners headed off for a recent weekend in Stornaway and Ullapool. This annual friendship weekend seeks to join together in fun and fellowship Rotarians from clubs spread around the Highlands and Islands. A wonderful time was had by all.
Finally, if you should spot a group of people peddling a static bicycle on board the Pentalina or Hamnavoe on June 21st, please don't be surprised! They will be Orkney Rotarians joining in with the national "Rotary Ride for Prostate Cancer".
The ride is intended to link together all the 1800 clubs in the UK. So we are cycling to meet our nearest neighbours in Thurso, to join with them in fellowship, and to raise money through sponsorship and collection for this worthwhile cause.
March 2015
The past few weeks in the Rotary Club of Orkney have seen a wide variety of social, charitable and community activities.
Our President, Jeremy Richardson, has returned from two weeks in Kenya with a party of Scottish Rotarians. The chief purpose of their visit was to undertake repair and maintenance work at Nyumbani AIDS Orphanage in Nairobi.
Jeremy took children's clothes and other gifts donated from churches, groups and individuals in Orkney. As well as working at the orphanage he experienced community projects helping widows and orphans, and offering treatment to those living with AIDS.
On his return Jeremy gave a fascinating presentation to Rotary, illustrated with photos and video shot in Kenya. He spoke with passion about the grinding poverty he had witnessed in the second largest slum in all Africa, and also of the achievements and optimism of the children and staff at Nyumbani.
Another charitable fund raiser was "The Big Dinner" , hosted in Orkney by George and Hilda Eunson at Corse Farm. This was a nationwide event, with video links joining the dinners taking place simultaneously all around Scotland. It was in aid of 500 Miles, a charity which provides prosthetic legs to disabled people in Africa. After a night of great food and hospitality we raised £820 for this worthwhile project.
In the last week of March we have enabled a group of young carers to take a take an outdoor adventure holiday in Hoy. All the young people are involved with the Orkney Young Carers Service, and are engaged in giving substantial care to a parent or other family member.
Rotary are thankful to a whole raft of individuals and organisations who have made this holiday possible. This includes Kara Leslie at Crossroads, OIC Education and Leisure, instructors and staff at the Hoy Centre, Tesco, and very many folk who bought raffle tickets and have given monetary donations.
The Rotary Club of Orkney are delighted to have welcomed two new members in the last month. Bill Wallace from Dounby has transferred from Sowerby Bridge Rotary Club in West Yorkshire. Gillian Skuse of Kirkwall has been inducted as a new Rotarian. We look forward to years of fellowship and service with them.
Future activities include an evening meeting and dinner at The Lynnfield with our District Governor Keith Hopkins and his wife Mary. Then in complete contrast we will be spending a Sunday in April "Bagging the Bruck" on Inganess Beach. There's never a dull moment in Rotary!