Obituary: President Andrew Heywood PHF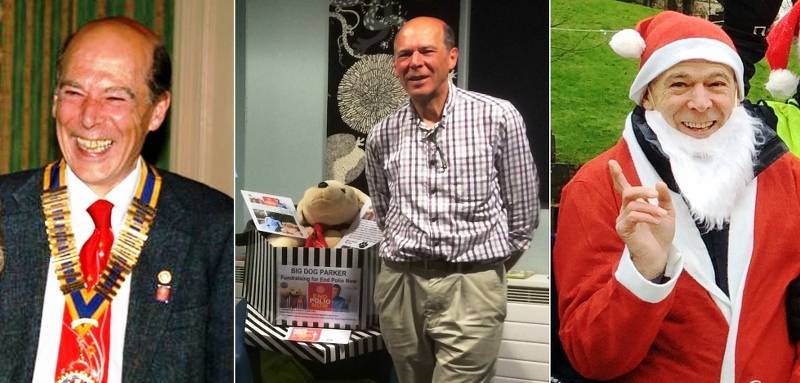 Andrew joined the Rotary Club of Buxton in September 2001, having been sponsored by Rtn. John Drury; and he was, in his Rotary life, as in his daily life fully committed to anything he became involved in.

He was an active member of the club always assisting when help was needed and willing to help both physically or with background logistics in many Club projects.

The largest project was when he was Chair of the International Committee of the Club, when he proposed that as we needed a flagship project we should raise funds for building a grain mill in Malawi in 2005. This required much liaison with Plan International sometimes with frustrating episodes but Andrew persevered and among the fundraising events he organised was a sponsored walk over the Goyt Valley. This became the nationally known Windgather fell race, as the local fell racing community became involved and thus has grown year on year to be an annual event raising several hundreds of pounds each year and showing the club in a good light as evidenced by the grateful response of the runners when we marshall the race. For this work and other Rotary service, Andrew was made a Paul Harris Fellow.

As well as being Chair of International from 2003 to 2007, Andrew was Chair of Youth Activities Committee from 2012 to 2014. When he became President-elect in 2013 he then was also Chair of Membership Services and subsequently President in June 2014. He had been asked several times to take on the role of President but had felt he could not put himself forward due to work commitments.

When he finally decided that he would be able to give the post the energy and devotion it deserved he accepted the nomination and was a great help to both the Presidents in the intervening years before he took the post.

He threw himself into the Office of President with his usual vigour even though his work pressures became more rather than less. He also developed macular degeneration which severely affected his vision and for a short time he sported an eye-patch which gave him a slightly piratical appearance.

To everyone's shock Andrew suffered a severe brain haemorrhage after Christmas and, although he did appear to be slightly improving, another haemorrhage on 6 Jan 2015 proved fatal.

Our thoughts and condolences go out to his wife Jenny and the family.