President's Last Night
Wed 17th June 2015 at 19.00 - 22.30
A joint celebration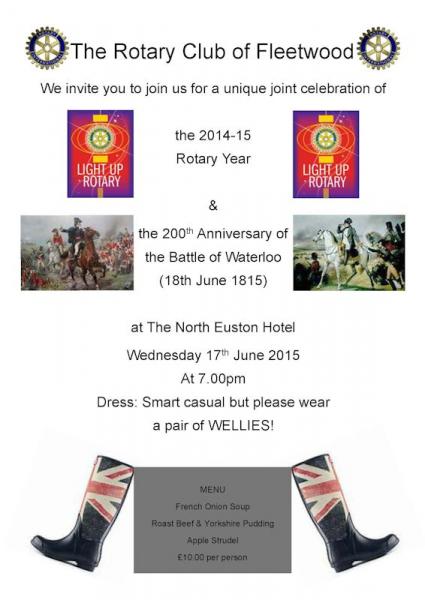 An invitation to join us in a unique joint celebration of the 2014-15 Rotary Year and the 200th Anniversary of the Battle of Waterloo.
The menu consists of FRENCH Onion Soup, BRITISH Roast Beef and Yorkshire Pudding and PRUSSIAN Apple Strudel.
As an homage to the Battle, President Robert asks that everyone attending should join him in wearing their own pair of WELLINGTON boots!