Stroke Awareness Day
Blandford Rotary set up three blood pressure testing stations in the town Corn Exchange on Saturday 11th April 15. Some of those who attended were directed to see their GP at the earliest opportunity.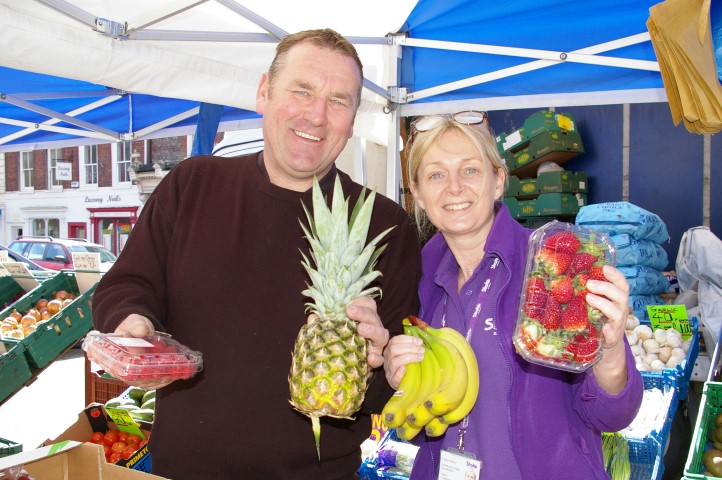 Tracy demonstrates the benefits of "5 a day" to help have a healthy heart.