Stroke Awareness Day - 14th April at Boots in Windsor
Get your Blood Pressure checked on Stroke Awareness Day on 14th April 2018 at Boots the Chemist in Windsor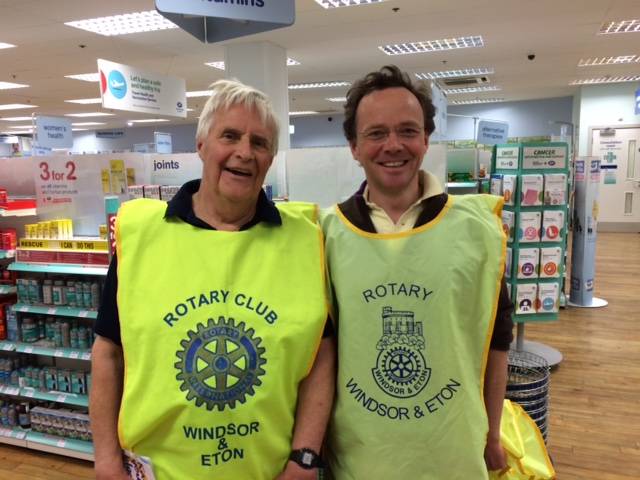 Stroke Awareness Day
Supporting the Stroke Association and working with the Red Cross at Boots in Central Windsor.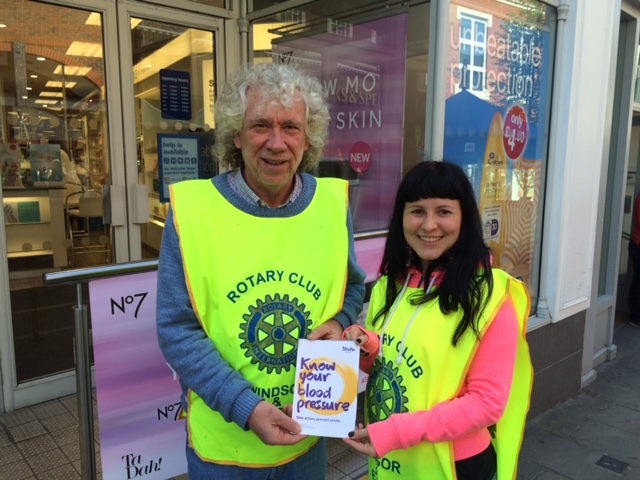 The Stroke Association said:
"Thank you very much to yourself and your fellow Rotarians and volunteers for taking part in the Rotary Stroke Awareness day on Saturday.
...
If it was not for Rotary clubs like yourself then we could never reach the amount of people and raise awareness of the link between high blood pressure and stroke, thank you so much
."
Always glad to help!