The Nepal Earthquake Appeal
Members of the Blandford Rotary Club Came out in force with the collection boxes in aid of the people of Nepal.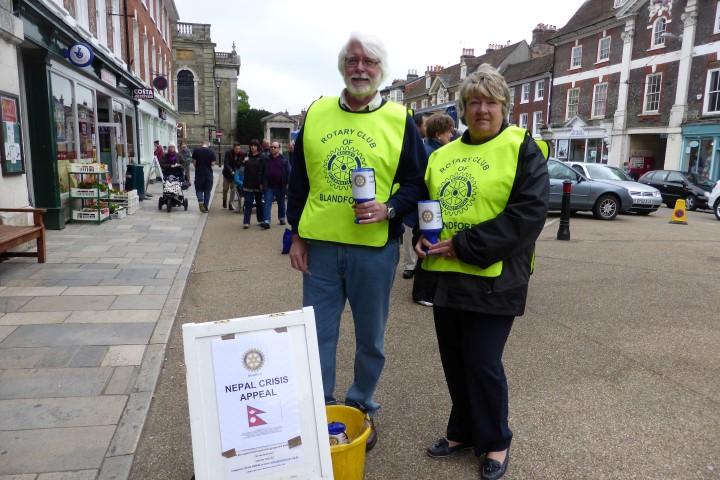 A big thank you to the people of Blandford for their generosity in donating to Blandford Stour and Blandford Rotary's Nepal Crisis Appeal over the bank holiday weekend. Between us the two clubs raised £1500. Rotary will use its close contacts with the Nepal Trust and in country Rotarians to ensure that aid is directed to where it is most needed, avoiding government and bureaucracy.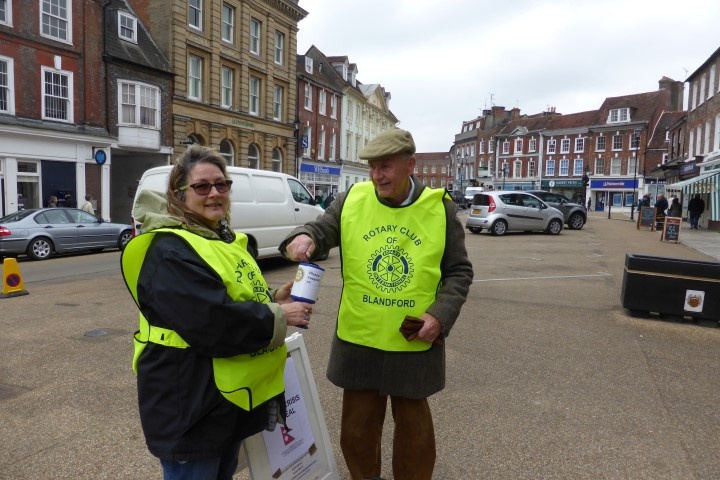 Sylvia Hixon-Andrews and Sid Falla from the Blandford Rotary Club are out bright and early with their collection boxes. They met some very generous people who were clearly moved by the plight of the people of Nepal .