Nepal Earthquake Appeal
Windsor & Eton Rotary Club trying to help make a difference!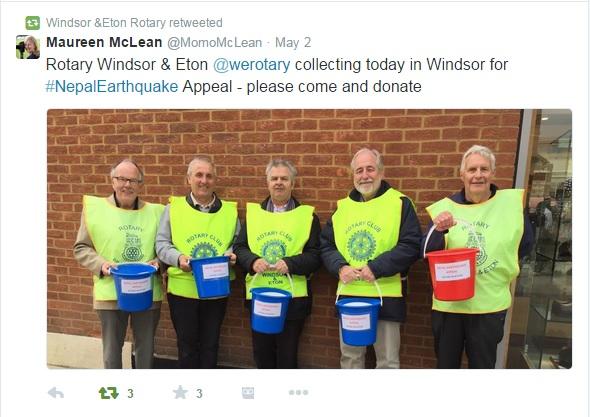 Show related pages
Nepal Earthquake Appeal
We are pleased to announce that our street collection last Saturday turned out reasonably well considering that it was the Saturday of a Bank Holiday weekend and Windsor was full of visitors form overseas.
Our overall total was £1,400.52 of which the W&E Rotary Club collected £1,022.50 and Windsor St. George £378.02. We are most grateful to all our members and the loyal supports from Windsor St George who made up our collection team during the afternoon. We are also grateful to members of Merry Wives and family support.