Presentation of the Greystone Award and Talk by Louise Robinson, Northampton Young Carers.
Mon 15th February 2016 at 12.35 - 14.00
Presentations to Denise Sweeney of the Greystone Award, and a talk by Louise Robinson from Northampton Young Carers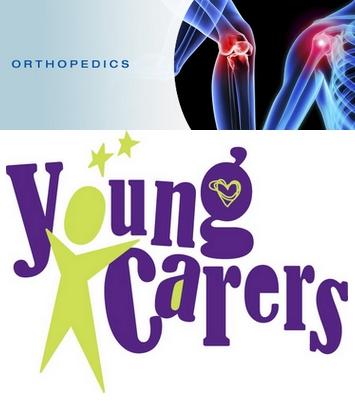 GRAYSTONE AWARD PRESENTATION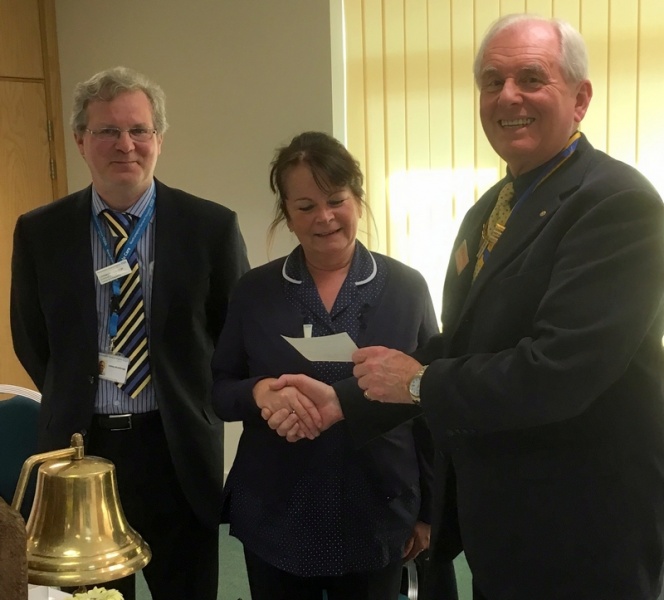 President John recently had the great pleasure of making a presentation of the Greystone Award to Denise Sweeney at a Rotary lunch.
The award was established by Rotarian Frank Graystone in 1987, stipulating that the income was to be used to benefit an orthopaedic nurse, nominated as outstanding by her hospital. This year Denise (centre) was proposed as the recipient by Lindsay Woodbridge (left), Manager Trauma & Orthopaedics at Northampton General Hospital. He spoke very eloquently about Denise's contribution and commitment to orthopaedic care at NGS as she has retired, but returned to provide the benefit of her experience to the Department.