Handover
Mon 20th June 2016 at 12.30 - 14.00
Handover to the President and Team for 2016-17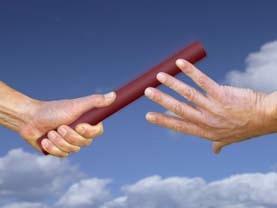 A DAY TO REMEMBER – CITATION & HANDOVER
Each year the handing over from one Club President to the next is a very special event for Rotary Clubs around the world. This year's Handover ceremony at Northampton Rotary Club was one to be remembered, as we had the pleasure of welcoming District Governor Geoff Blurton, once again, who came with a particular purpose. This was to present a Presidential Citation from Rotary International President, K.R. Ravindran to the Club for achieving goals that strengthen Rotary. Club.Activities that are considered, when awarding a citiation, include growing Club membership, developing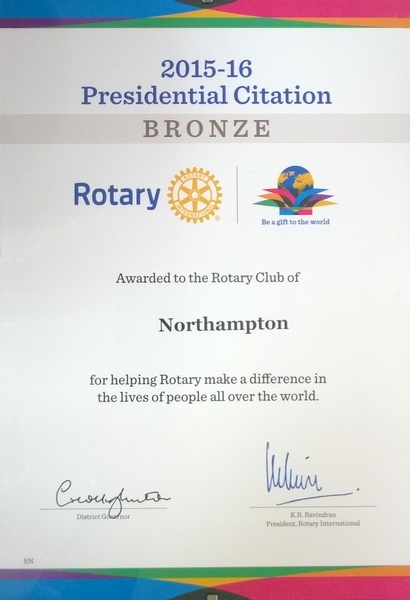 sustainable service projects, giving to The Rotary Foundation (Rotary's tool for providing support internationally - a prime example being the "End Polio Now" campaign), and building awareness of Rotary in the community.
DG Geoff gave a short explanation as to the purpose of the award, which from 2105-2106 is solely based on data provided by each Rotary Club to the "Rotary Central" website. This facility has been created as it has not been possible in the past to quantify the efforts made by the many th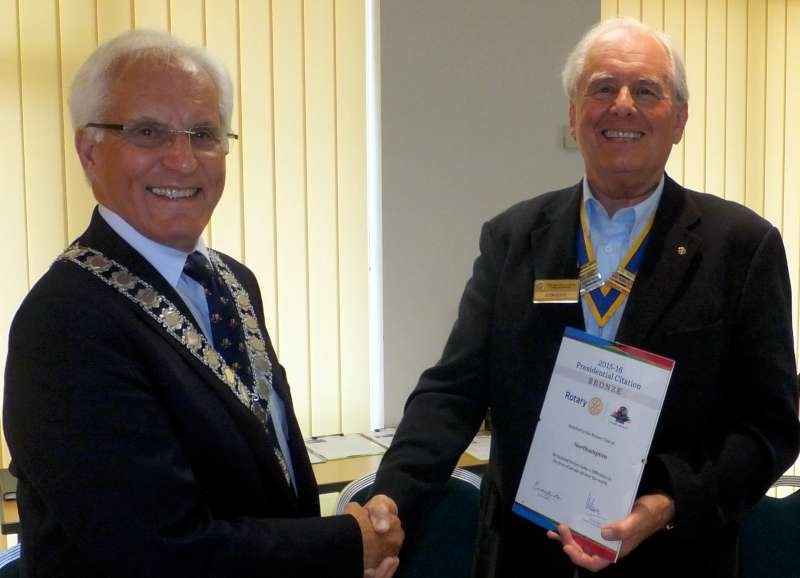 ousand Rotary Clubs around the world in service to others. While the stories were known, there was no way that the President of RI or even a District Governor could say what and how much had been done by the Clubs. For example, it was only many months later that Rotary was able to say that all the efforts made by Clubs and Rotarians in the UK to help alleviate the suffering and damage, caused by the terrible flooding in Cumbria and Yorkshire, was quantifiable as being in excess of £1 million. The new, Rotary Central system provides this kind of data as it is created.
President John Evitt was therefore very pleased indeed to accept the award on behalf of the Club – one of only two given this year to the 80+ Clubs in District 1070.
HANDOVER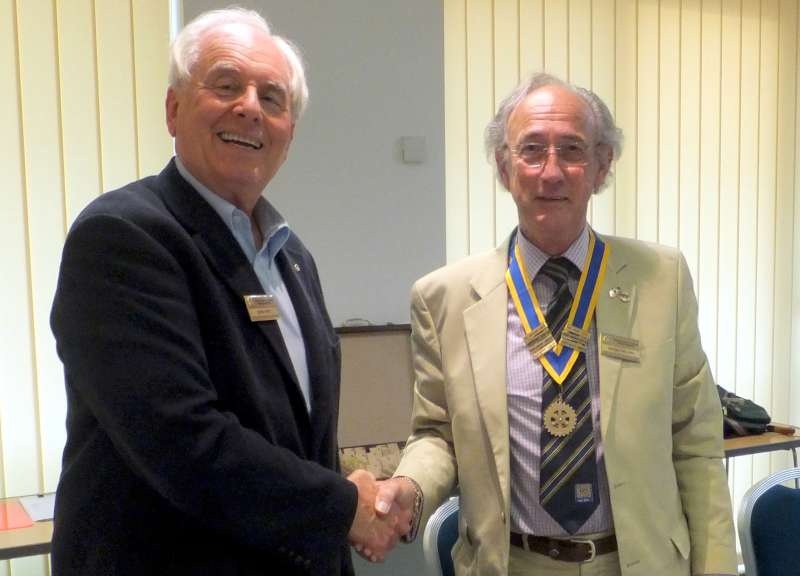 Following the presentation, President John had great pleasure in inducting Rtn. Brian Phillips as President for 2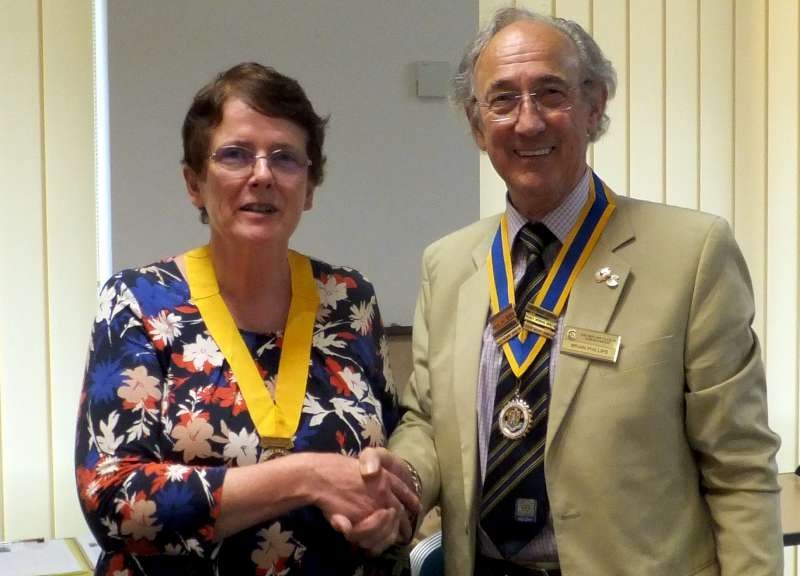 016-2017, and new President Brian, in turn was pleased to induct Rtn. Jackie Brame as President Elect for 2017-2018.
Past President Evan Gregg thanked Immediate Past President John for all his efforts during 2015-2016. In response Rtn John thanked the Hon Secretary, Rtn. Richard McNulty & Hon Treasurer, Rtn. Brian May and all the Committee Chairs - without whose help and support he would not have been able to be an effective President and whose efforts, along with those of all the other members had enabled the Club to be awarded a Presidential Citation.
President Brian then outlined the Club's team of Officers and Committee Chairs for next year and promised the Club another year of growth, service to others and Rotary Fellowship.