Youth Services
Walsall Rotary Club supports local young people in a variety of ways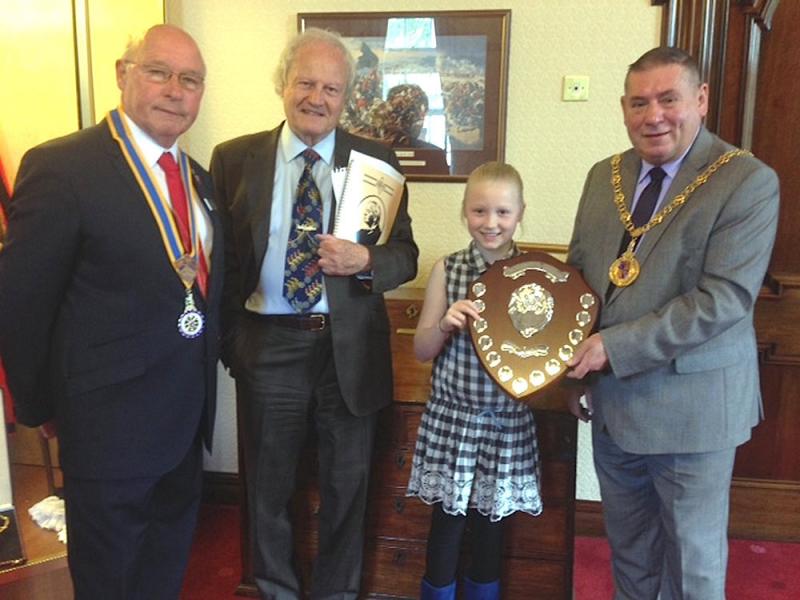 26th May 2015:
The Rotary Club of Walsall and The Jerome K Jerome Society
Young Writers Competition.
On the 26th May, Lucy Berry from St Marys the Mount RC Primary School was awarded this years JKJ shield at the Mayor's Parlour, Walsall Town Hall
Over thirty entries were received for this years writing competition about a letter home from the front during WW1.
Runners up were:
Olivia Marlow, from St Thomas of Canterbury Primary School
Yasmin Obathany from Radleys's Primary School.
Picture: left to right:
Adrian Wilcox - Rotary President, Tony Gray - JKJ society, Lucy Berry, Mayor Pete Smith.