Youth Services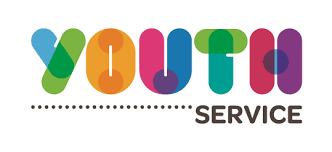 The Youth Services Committee intends to implement the following programme during the Year 2017-2018: -
Each Year the Club invites two pupils accompanied by a staff member from each of the local High Schools to talk of their involvement in Community Service. This is intended for March 2018
The Club has two Candidates from Young Carers for this year's RYLA event in July. The pair will address the Club at a later date on their experience.
The Primary Schools Quiz will be organised this year in a different format in an effort to encourage more schools to participate. This is envisaged to take place in March 2018
Young Musician Competition in association with the "Faw Kirk"
Eco Awareness Competition this year with the emphasis on litter and waste management. The initiative will be recognising the ethos of "Zero Waste Scotland"
The Rotary club of Falkirk
sent 1 Boy and 1 Girl at a cost of
£956
To a camp at loch Tay
To the
Rotary Youth Leadership Awards
This year's camps took place during the second half of July, with 24 boys and 29 girls from 30 clubs attending. The Mentors, the RYLA committee, volunteer bus drivers, supporters at District and Club level and 'Trialler' events all ensured entirely successful two weeks.
ECO AWARENESS COMPETITION

This year the Eco Awareness competition took on a new look with submissions being made on a USB stick. The presentations were judged by the panel consisting of Jean Weir, acting chair of CATCA, Iain Harries Falkirk Council Waste Management Services and of course Bill Laurie.

It was a hard fought battle with many teams taking part and as they awaited the judges decision the teams were keen to discuss their entries.

In the end Windsor Park took the Laurels
With Victoria taking the runners up place

While Carmuirs and St Andrews shared third place.
All in All an extremely successful competition that left everyone so much more ECO Aware.