Other News & Events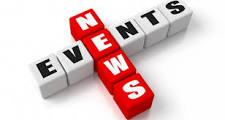 OTHER NEWS AND EVENTS
14th December
Sheena Dunsmore from Kidney Kids Scotland showed up today bearing gifts for the three stalwarts that help Santa out at Klondyke every year. Here are the three with Sheena sporting their Kidney Kids tartan ties. This was really kind and much appreciated by the intrepid trio.

12th December
This is our logo on the Team Noble "Pendovey Swift" you can read the update here

11th December

Sandy McGill and Jim Cairns visited Tesco in Camelon today to collect 21 shoe boxes filled by the staff at the store.

Team Noble update here

11th December
Falkirk Club receives recognition for contributions towards End Polio Now. Narek sleeps through presentation of Certificate at District AGM.

8th December.
Our Christmas Raffle this year has raised £1,322.75. Well done Harry.

6th December.
We have been approached by the Cyrenians in connection with their work in restoring and redeveloping Dollar Park. Lynda Ross-Hale (Senior Manager, Falkirk Services) attended our Council meeting on Thursday evening to tell us about their plans to reinstate the Floral Clock. They are keen to involve us and give us our place as the founders and funders of the original clock.
The Cyrenians are hoping to have the clock in place for their 50th anniversary celebrations in 2018 and so are keen to launch the project as soon as possible. To this end, Lynda is aiming to put an article in the Falkirk Herald next week. She would like the press release to say that Falkirk Rotary and the Cyrenians are going to work in partnership to raise funds to reinstate the Floral Clock.
This does quite a lot for us - supporting local Social Care, building partnerships with like-minded organisations, contributing to our civic heritage and pride, participating in a community project (which Falkirk Rotary founded) and raising awareness of Rotary generally.
20th November.
As a result of the Park Hotel closing over the festive season you should all know by this time that the inimitable John Struthers has organised that on Thursday 28th December we will lunch at Chianti instead. You should have intimated your intention to be there to John already. The cost will be £15 per head and the time is 12.15 for 12.30. I have put a link to the menu here
16th November
Three Club members and President Margaret visited the Kelpies after our meeting today to meet with four members from Grangemouth including President Stuart Comrie and Andrew Wilson the Area Shelterbox representative. The occasion was a photo opportunity handing over a cheque in the sum of £1,471.75 plus another £85 from Soroptimists to Andrew making a sum total in excess of £1,500.
7th November
The RIBI Conference is to be held in Torquay in April 2018. It's the first time that the Conference has been held there since 1924. You can read all about it here.
Also our own Gordon McInally is Convention Convener for the 2018 RI Convention to be held in Toronto 23 – 27 June 2018. You can read all about it here.
1st November
As intimated in the article on the 26th October we posted a collection point outside film studio number 8 at Cineworld Falkirk on 1st November.
Sarah, the Manager, could not have been more helpful, allowing us access to the staff canteen and free coffee. Some of the collectors however found the instant coffee that was on offer was not up to the standard that they expected and chose instead to visit the coffee shop in the foyer.
There was not a huge crowd of folk in the cinema during any of the four screenings but those that were there were extremely generous. A total of £74.65 was collected which means that pretty well everyone that watched the movie contributed.
Huge thanks are due to Andrew Niven who organised the whole thing in less than a week 3 days of which he was at the Newcastle District Conference.
27-29 October
14 of us descended on Newcastle for the District 1020 annual Conference on Friday. After hospitality in President Elect Jim's room we all had our evening meal at "Bistro Forty Six" in Brentwood Avenue, Jesmond.

The reception, service and food were all without peer and we had a ball.

The Conference began properly on Saturday morning and ended on Sunday lunchtime with a hilarious delivery from Geoff Mackey – Rotarian and motivational speaker. A more detailed account will be included in the next Rotary Calling.
26th October
We had a visit from 5 members of Shotts and District today and as is their wont they entered into the spirit of the Purple Pinkie initiative.
Breathe The Movie
Andrew Niven is hoping to convince the management of the Cinema in Falkirk to allow us to shake cans after some of the showings of this movie in aid of End Polio Now.

The movie is about ex-Army officer Robin Cavendish. He had been leaping about on a tennis court just hours earlier – but now the 28-year-old was paralysed for life.
Polio had struck at lightning speed and the young dad-to-be was told he just had three months to live.
Every moment of those months would be spent in hospital, hooked up to a breathing machine, unable to move from the neck down. So he begged his pregnant wife Diana, 25, to turn off the machine and let him go, so that she could be free to "start again".
Diana refused and took on the medical profession and medical science to not only bring her beloved husband home, but to let him live a full and rich life for another 35 years.
Along the way, the couple and their inventor friends created the first wheelchair with a portable respirator and changed the world's attitude towards the disabled.
Now their story is being told in an emotional movie opening this Friday in Falkirk and running for a whole week, starring The Crown actress Claire Foy as Diana and Amazing Spider-Man actor Andrew Garfield as Robin.
Titled Breathe, it was produced by the couple's son Jonathan, who made the Bridget Jones films, and directed by Gollum actor Andy Serkis.
In an exclusive interview Diana, now 83, told The Sun: "I never considered letting him die, not at all."
24th October
You don't have to buy a plane ticket to participate in this year's World Polio Day festivities at the Bill & Melinda Gates Foundation's facility in downtown Seattle, Washington, USA. You can watch the event live on 24 October at 14:30 Seattle time (UTC-7) for an update on our global campaign to eradicate polio. A recording of the livestream will be available later.
19th October
Gordon Daly reeturned today from his extended holiday on the West coast of the USA. He had been given a banner from the Clubs that he visited on the condition that he send them a photograph of him presenting it to President Margaret.
Our bench in the Dollar Park.
We had the bench lovingly restored and replaced in its original position in the park next to the Prodigal Son. It was however moved from there to soft ground under the trees and was quite likely to rot there until Jessica Paterson Estates Development Officer with Falkirk Council got on the case. Jessica was instrumental in having the bench moved into the walled garden where it now sits in pride of place as witness this photograph from Robert Spears.

23rd September
Grangemouth and Falkirk Clubs got together again at the Howgate this time with the ShelterBox tent. The total raised between the two venues was £987. It is hoped that this will be augmented by other ventures and initiatives to £1,180 to allow the purchase of two ShelterBoxes. Well done everyone.
19th September

Ungrateful Grangemouth having had our support in York Square on Saturday chose to utterly thrash us comprehensively in the first round of the District Quiz in the Park Hotel on Tuesday night. The Falkirk Team was woefully inadequate against a more than adequate Grangemouth Team who won the day with a whopping 26 to 11 success.

16th September

Members of the Rotary Clubs of Grangemouth and Falkirk joined forces today in York Place in Grangemouth to raise much needed cash for Shelterbox.
7th September

Falkirk BID have won a Gold Award at the Keep Scotland Beautiful Awards today for the Best Business Improvement District. The Eating beds in Falkirk High Street were praised for being Inovative. The awards brochure can be found here. The Falkirk BID award is on page 17. This project was spearheaded by Linda and June.

31st August

Our latest new full member. Donald McNicol, well known to us all, who recently enrolled as an associate member has now joined the Club as a full member. Donald was inducted by President Margaret at our meeting earlier today. Welcome Donald.

26th August

We have traditionally, well over the last two or three years anyway, sponsored Equi-power Riding for the Disabled. Anne Brown who has benefitted from the sponsorship has been great at coming to the Club and telling us just how much the sponsorship is appreciated and how much is achieved because of it. These are the most recent photographs she has let us have. Hopefully she'll come back and tell us more.

Traditionally our "Community Achievement" award has been sponsored by Phoenix Honda and we are indebted to them for their support over the years. having no longer any local contact Phoenix have decided that they will no longer be able to continue the sponsorship.

At our meeting on 17th August ian Johnston made a plea for Club members to fill the gap and was immediately confronted by at least two offers. As a result the sponsorship of this year's Award will be by Morton Pacitti.
---
19th August
The Shelterbox stand in the High Street on Charities day manned by June and Linda collected £145 while the Bottle stall organised by Stewart Ross and manned by a plethora of members sold out at 3.30pm and grossed a total of £1,019.50.

Thanks to ARD Consultancy and Falkirk Football Club, George Honeyman raised £180 by raffling a signed Bairns strip, a signed ball and two tickets to a game at Westfield. Well done everyone!

The ball was won by Mrs Sylvia Cochrane, the strip by Mr David Wheeler and the tickets by Mr Narek Bido.

17th August
Our speaker didn't show up today but we had a very successful meeting simply chatting amongst ourselves.
14th August
5 Club members visited Linlithgow Grange on Monday 14th August. Jim Cairns, Tom Curry, John Struthers, George Honeyman and Andrew Niven enjoyed a very warm welcome from President Harry Miller and the members. An excellent meal was enjoyed while many interesting conversations unfolded.
The speaker for the evening was Rosie Black from Historic Environment Scotland who gave a presentation on the project that HES were intending to carry out around Linlithgow Loch to improve water quality and the surrounding habitat hopefully with the assistance of Rotary members. Rosie also intimated that HES have recently carried out work around the area of the Kelpies. It is hoped that she might be persuaded to come to Falkirk at some point to address the Club in a similar vein.
10th August
As a result of one of our members pointing out that our bench in the Dollar Park had been unceremoniously dumped under some trees behind where it rightly ought to be Falkirk Council was approached. They have been extremely co-operative and have been in touch to say that the bench has been temporarily placed within the walled Garden for safekeeping until such times as they can arrange to have it bolted down in it's rightful place.
10th August
Both DEBRA and Kidney Kids have sent letters of thanks to the Club for the cheques they were given on the 13th July. The letters follow. In the letter from Kidney Kids Sheena promises to let us know exactly how her charges fared in the Transplant Games. She has since let us know that the Kidney Kids gained 19 Gold Medals, 14 Silver Medals and 16 Bronze. What an amazing haul. Well done everyone.
Representatives from Cycling without Age, Kidney Kids Scotland and DEBRA all visited the Club on the 13th July 2017 to accept cheques for their Charities.
---
Six members visited Shotts and District Rotary Club on Wednesday night 12th July. There was much said about the route that the two drivers took to get there but they all arrived in time for a pint before the meeting. Shotts lived up to their reputation of the most genial hosts when member Alex Napier stepped in to entertain the room because their speaker had called off. Alex presented a career Biography of Claus Wunderlich the celebrated German organist complete with bluetooth and internet technology to illustrate the breadth of the man's repertoire.
Incoming RI President Ian HS Riseley has chosen "Rotary Making a Difference" as his theme for 2017-2018.
Click here to see his Theme / citation brochure

The Club has received the following e-mail from WaterAid on 23rd June: -
Obse is full of joy because she has clean safe water near her home. This joy was made possible because of Clubs like yours. Thanks to the support of the Rotary Club of Falkirk, children like Obse will have the opportunity to grow, learn and achieve their true potential. Her Mother, Aberash, told us: -

"My children have had parasites and diarrhoea because they drank dirty water. Now we bathe our children with clean water and they drink clean water and they are healthier"
Aberash and her husband were both involved in the water project - carrying materials and helping to dig the trenches. They were both so desperate to give their children a better future. Now they can look at Obse's smile and know that she will grow up safe, happy and healthy thanks to their hard work.

Your Clubs donation of £600 will bring the same excitement and opportunity to the people of Liben Gamo, Babich Town and Toke Kombolcha.
Thank you so much for your committed support and generosity.
With best wishes
Imogen Hardman
After automatic counting and separation of coinage at Kidney Kids this afternoon 3rd July, The Grand sum of £492.82 (barring the discovery of any foreign coins) was raised at the Circus bucket collection. Almost half of the Club was present and by my reckoning including travel time grossed a total of some 29 hours. That equates to around £17.00 per hour! Not bad eh? Well done everyone who took part.
---
Other events

District 1020 Conference 27-29 October 2017 Newcastle Civic Centre
District 1020 Conference

28 - 30 October 2016

Majestic Hotel, Harrogate
---