School Trip To London 2015
Wow! What a way to round off a school year when 32 children from 8 Horwich and Blackrod Primary Schools, escorted by one of their teachers assembled on Wigan station at 7am for a memorable trip to London.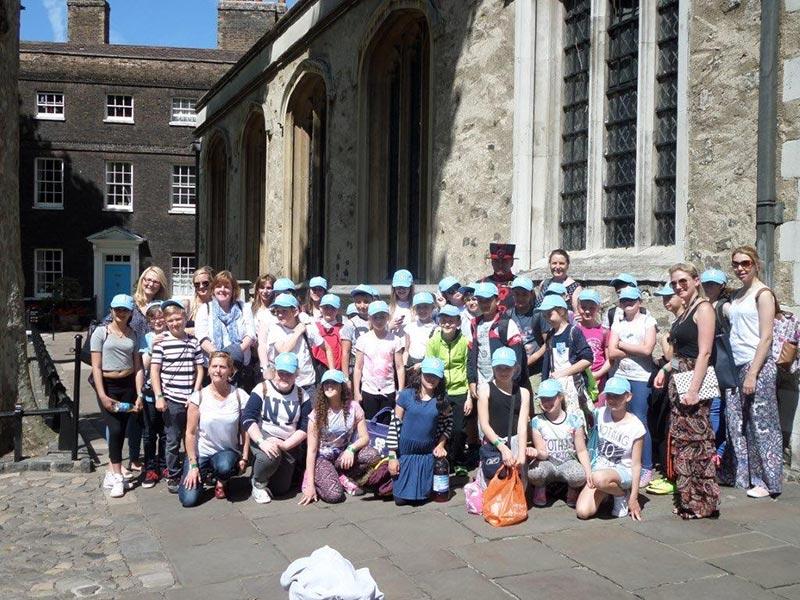 Show related pages
Three members of Horwich Rotary were also on hand to give out Rotary baseball caps which again proved fantastic in keeping the group together throughout the day. The two hour Virgin train ride was an exciting start to the day, particularly for at least one child who had never been on a train before.
On arrival at Euston station shortly after 9:00am, the party caught the underground to the Tower of London to be met by their Blue Badge Guide.
The children were then taken on a tour of the Tower. The chance to see the crown jewels, the experience of seeing armour close up and the many different types of weapons which they touch was a real treat.
Pictures and selfies were taken with the RAF Guards and a Beafeater who was actually from Bolton.
Then after lunch, it was back to the tube to Embankment to take a river cruise to the Thames Barrier before returning to the London Eye. On this hot sunny day, there was also time for some ice creams and to enjoy a little "street theatre" on the embankment before a trip on the London Eye. Here they looked down on the many sites of London which stretched out before them.
They became beafeaters themselves when they had a snack at McDonalds and here was stilltime for a little souvenir buying before it was time to catch the train back to Wigan.
The teachers felt that this full day out had given the children a very enjoyable and educational experience. The event was jointly funded by the schools and the Rotary Club of Horwich.