WASH Project
Saumen Ray from The Rotary Club of Calcutta visited Monifieth Rotary on 24th June and spoke about the WASH project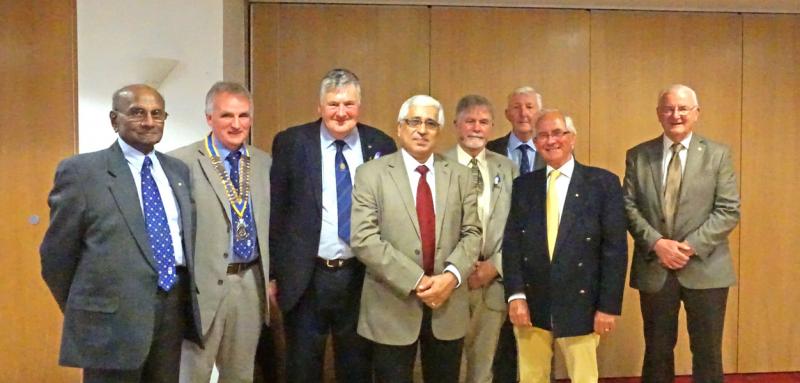 Updare: Wednesday 27th April 2016
Rotarians from the Calcutta Club visited us again this Wednesday and we enjoyed their company and were able to see a video that had been created of our joint project.
As you will see this was money well spent and there is the prospect of the Dundee clubs taking this on to the next stage. More to come no doubt - watch this space!
Monifieth Rotarian Prithwis Guha has been liasing with The Rotary Club of Calcutta and the WASH Project for some time. On 24th June 2015 Rotarian Saumen Ray from the Calcutta Rotary Club visited us and gave an update on progress. He gave us a PowerPoint presentation highlighting the problems with sanitation and supply of fresh water in Bangladesh, and how the WASH Project was making a dramatic improvement in some areas.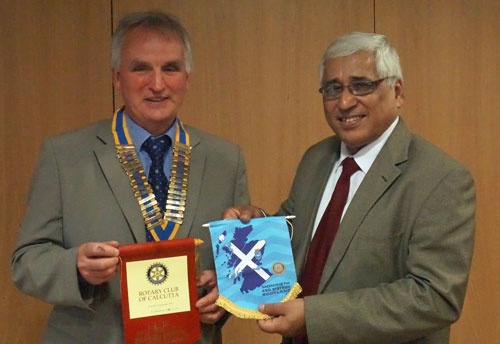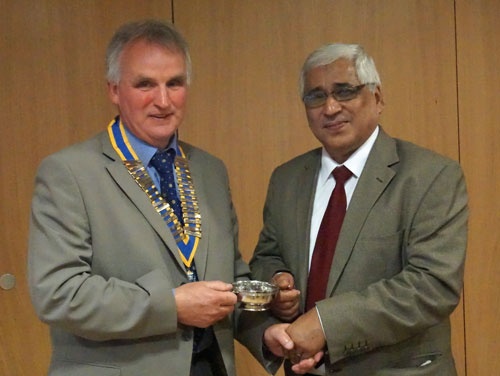 After the presentation Saumen was presented with a Monifieth Rotary banner and a small quaich.

This presentation linked in with the previous week's meeting when Janet Lowe spoke to us about the work of Foundation, giving this Rotarian the clearest exposition of Foundation that he had heard in 30 years of membership!