The Sowerby Bridge Classic Bike Show - REPORT ON 2016's EVENT!
This year's event was on Sunday 29th May 2016.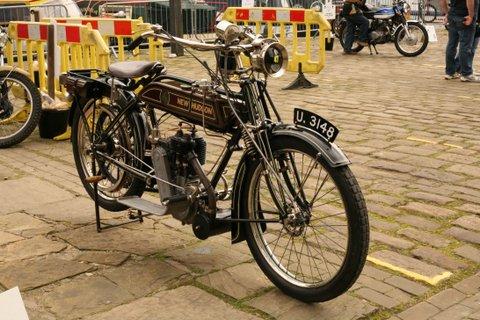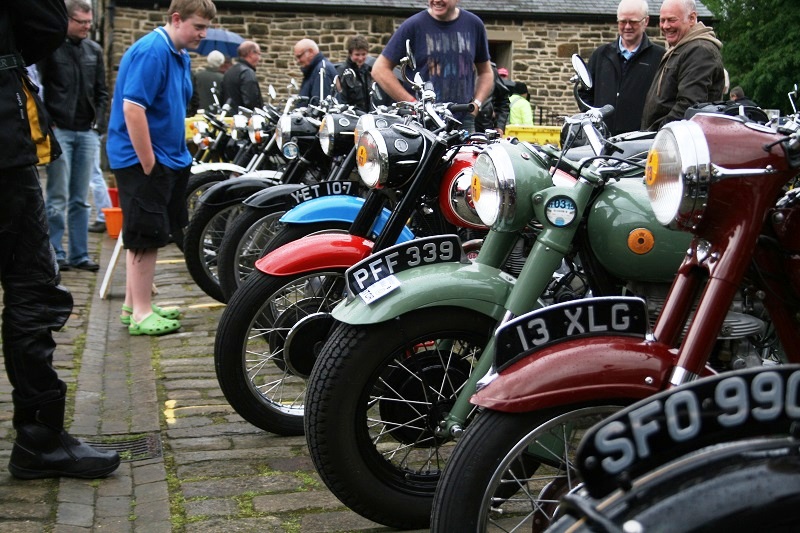 The 4th annual Sowerby Bridge Classic Bike Show took place on the 29th May 2016 with excellent weather and excellent bikes!
The event was held at The Wharf in Sowerby Bridge, just off the main street. The event started from 10.30am and finished around 4pm.
We started the show in 2013 with a great atmosphere despite the continous rain throughout the day. 2014 and 2015 bought better weather and mopre visitors together with a free cinema showing bike films throughout the day and providing somewhere for our bike entrants to sit and relax.
The Show was bigger and better than before...........
We had a Russian Speedway Bike formally owned by a runner-up in the 1994-2002 word championships. This 2 valve Jawa engined bike specially built for the sport has 28mm spikes in the tyres to ensure a grip on the ice.
The raffle went down a storm - prize winners as follows:
First prize - holiday in French Alpine apartment - ticket 05730, J Lambert
Second prize – private visit to YAA station - 11346, N Sugden
Third prize – bottle of House of Commons whisky signed by D Cameron - 06171, P Jackson
Fourth prize – Syhiba restaurant voucher – 06067, D Sutcliffe
Fifth prize – Cobblestones voucher – 00409, Alison S
Sixth prize – Temujin voucher – 05020, S Leigh
Seventh prize – Fleece voucher – 06027, B Small
Eighth prize – case of wine – 10030, E Jones,
Ninth prize – case of wine – 05177, K Chapman,
Tenth prize – case of wine – collected with stub, S/B Probus member
Eleventh prize – case of wine – 05005, C Beale
The childrens painting competition results are as follows:
1st CATEGORY
1st prize Maizy McRae
2nd prize Martha Appleby (Ripponden Junior and Infant School)
3rd prize Matilda Hoscilo
runner up Oscar shaw Luddendene school
2nd CATEGORY
1st prize Aidan king
2nd prize Charlie Curtis
3rd prize Hayder Ali
Check out the local newspaper for our review:
http://www.halifaxcourier.co.uk/news/calderdale/motorcycle-festival-is-a-roaring-success-for-club-1-7945661