Sarah tells of her African adventure
.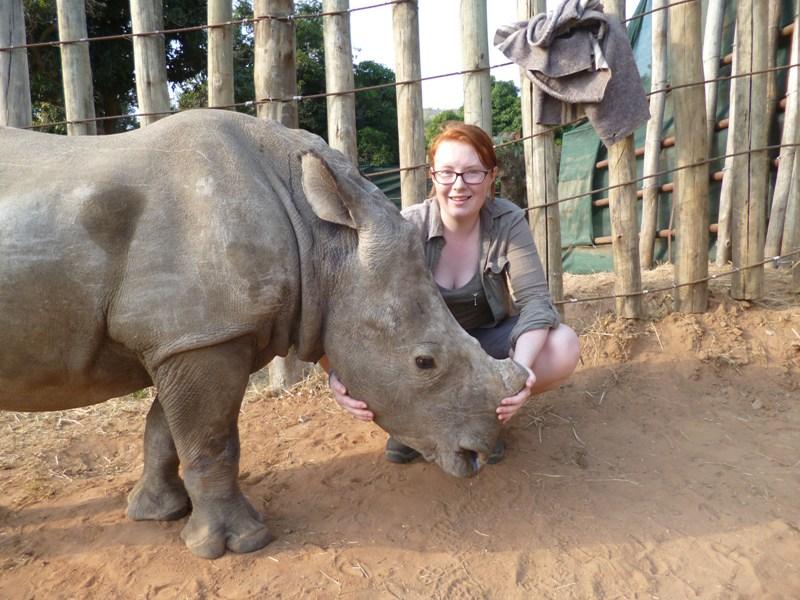 Sarah tells of her amazing African adventure.
Guest speaker at this week's Rotary meeting in Brora was Sarah Badden from Golspie whose family run Lindsay's store in the village. Sarah has recently qualified as a vet and is now working in Dingwall.

It had always been an ambition of Sarah's to visit Africa and to see "Big Game" close up. On completion of her University course she heard of a voluntary scheme which involved working with such animals in a sanctuary in central Africa. Sarah applied to be included in the month long work experience and set about raising funds writing to many benevolent charities and organisations in the hope of gaining sponsorship. Her application for the position was successful as were her own fundraising efforts. As only the Rotary club offered to sponsor her she returned to thank the members and to deliver a magical talk on her time in Africa. Much of the time was spent caring for Rhino, Lions, Monkeys and a host of exotic animals most of us will only see on TV or perhaps at Edinburgh zoo.
Sarah's time in Africa was no holiday as she had to work hard and deliver essential care for endangered species. This included sleeping in a barn on a bed of straw to care for a sick baby rhino. Just how endangered some species are was brought home to her regularly when all too often the poachers delivered a brutal and frightening death to local animals particularly Rhino. These are killed in such numbers for their horn that very soon they may become extinct.

The Rotary members were enthralled by Sarah's talk and very pleased that they had been able to help her in a small way to visit Africa and carry out this work - work which Sarah says she would return to do again "in the blink of an eye"- and perhaps the club will help her once again.