Rotary Young Photographer Competition
"‹PREPARE TO POINT, SHOOT AND ENTER THE NATIONAL RIBI YOUNG PHOTOGRAPHER COMPETITION
'Our World is Beautiful'
The Young Photographers competition had the theme 'Our World is Beautiful', and aimed to improve the skills of young people aged 7 to 18. The title was an open brief allowing competitors complete freedom to interpret how to fulfil it. The only restriction was their imagination. The winning entries show how great these imaginations are!
Ampthill & District Rotary Club hosted a prize giving evening at Central Bedfordshire offices to award the prizes. The winners were: Junior: Charlotte Tompkins- Coates, Emily Thomson and Ibukunoluwa Ajibola; Intermediate: Edith Wright, Hannah Jackson and Daisy Jeffs; Senior: Megan Reeve, Rosie Neville and Amy Walter.
First prize for each category was a day pass to CenterParcs with cash prizes for second and third, donated by Summertime. Several schools encouraged pupils to enter, with some young people entering on their own initiative. The winning photographs have been displayed at the Forest Centre, Marston Moretaine, Waitrose Ampthill, and the Rufus Centre, Flitwick.
Judging was by Shillington & District Camera Club, who looked at nearly 100 photographs.
Rotary President Trevor Nash said, "This is the first year we have run this competition, and we are delighted with the number and quality of entries. Although photography is one of the visual arts, schools are not always able to promote this art form, and we hope our Club has encouraged young people to continue to develop their skills. Many thanks again to all who supported us, including Center Parcs, Waitrose, and Summertime, as well as the competition judges, Shillington & District Camera Club. Thanks too to Alameda Middle School in Ampthill, who submitted more entries than any other school, and whose pupils won most of the prizes".
Mrs Elizabeth Salisbury from Alameda Middle School said, "The pupils at Alameda Middle School really enjoyed taking part in the competition. The theme encouraged them to work independently and they created some imaginative and beautiful photographs, using a variety of themes and compositions. I really enjoyed reading the pupils' thoughtful descriptions for the photos and it was wonderful seeing the prize winning photographs on display at Waitrose in Ampthill. We were absolutely delighted when we were informed that Alameda Middle School had swept the board in the Junior and Intermediate categories."
Shillington & District Camera Club kindly agreed to judge the competition.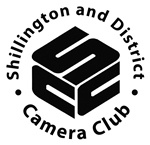 Winning entries have been displayed at Marston Vale Community Forest Centre, Waitrose Ampthill, Flitwick Town Council, Rufus Centre and at Central Bedfordshire Council, Priory House.
The competition was generously supported by Center Parcs Woburn Forest, Summertime and Waitrose.
---