Young Musician of the Year 2016
Young Musician of the Year 2016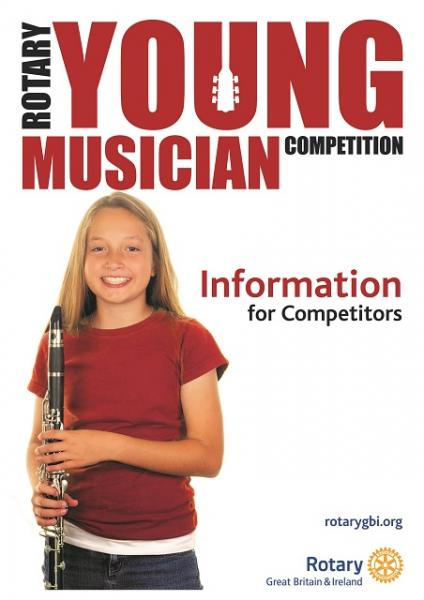 The local heats of the national Young Musician Competition, organised every year by the Rotary Club of Bedford Castle, are open to all 6 - 17 year-olds living or at school in the Borough.

There will be two semi finals in November 2015 followed by a Final in January 2016. Winners in each category of the local Final will be able to progress to the District Finals, between January and February, the Regional Finals, February to March and ultimately the National Final to be held on 30th April 2016 at Abraham Academy, Telford.

The competition is open to all students (amateur), in full time educationup to the age of 17 on 31st August 2015. Applications are sought from solo instrumentalists and solo vocalists.


The first local semi final will be held at 7:00pm on Thursday 19th November 2015 at Newnham Middle School, Polhill Avenue, Bedford, MK41 9DT. The second semi final will be held at the same venue at 7:00pm on Thursday 26th November 2016.


The local final will be held at 7:00pm on Thursday 7th January 2016 at the Christopher Fry Hall, Bedford Modern School.
Competitors can perform a selection of music of their own choice

Competitors should be accompanied by a single instrument, vocalists may accompany themselves.

The selection of music should consist of a minimum of two contrasting peices.

The time for a compeitors performamce should not exceed 10 minutes.

Application Forms here

Please send completed application forms via Email to bedfordcastlerotary@hotmail.com

All applications to be received by Tuesday 10th November.


Full details of the competition rules can be found here