Love in a Box
Rotary Club of Sittingbourne Invicta working with local primary schools to provide shoebox Christmas presents to children in need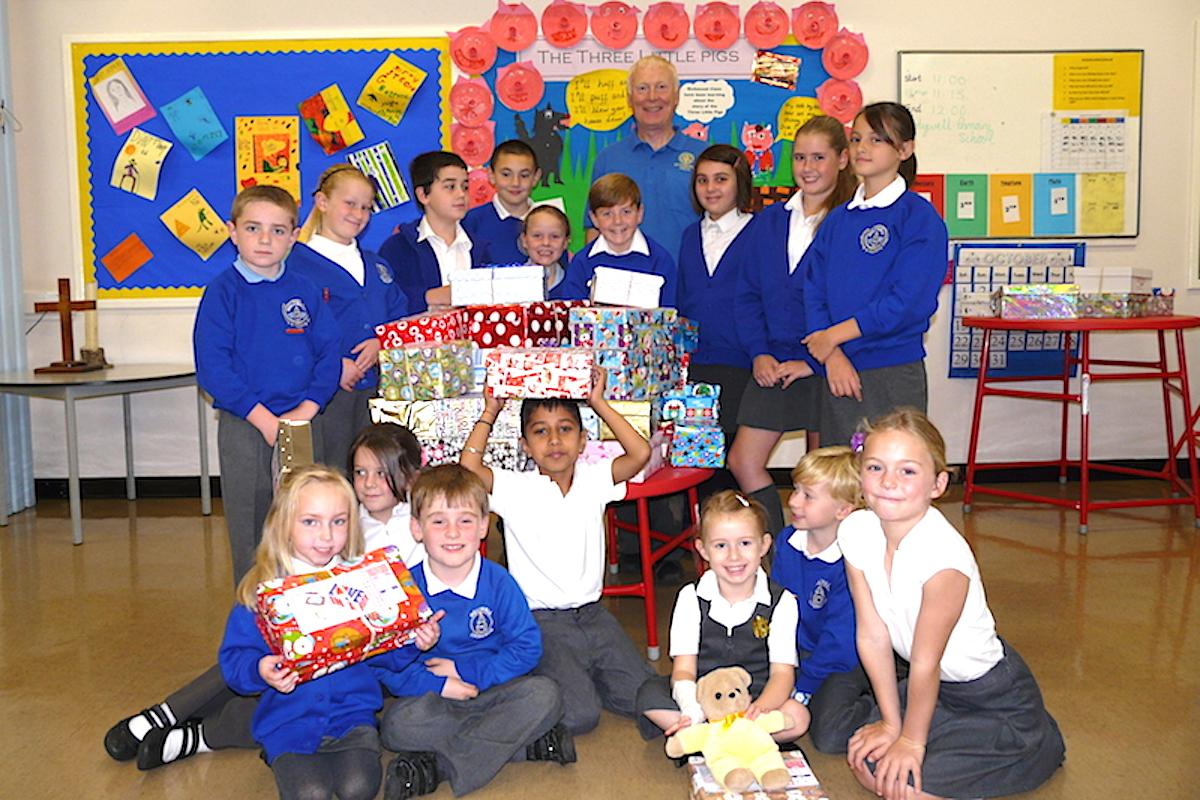 Providing Presents For Christmas
This year we are again inviting friends and schools to pack shoe boxes with gifts for children.
We will be coordinating the collection of "Love in a Box" shoebox presents on behalf of Mustard Seed Relief Mission - who will then deliver them to children in need this Christmas.
>Mustard Seed Relief Mission
Mustard Seed Relief Mission is an Eastbourne based charity, which provides much needed project work for disadvantaged children. It also sends humanitarian aid to the orphanages of the Ukraine and Moldova.
The charity has operated the "Love-in-a-Box" appeal each Christmas since 1992. See their 2015 Love in a Box newsletter.
Start Your Box Now
Schools, churches, other organisations and individuals are invited to collect and pack items into shoe boxes for Mustard Seed Relief Mission to send to children in need throughout Eastern Europe. Mustard Seed has sent on average 50,000 boxes each year, and each one is individually received by a child.
The Love in a Box website gives information on what to put in the shoebox presents and how to to fill and wrap the presents.
All shoebox presents have to be ready for the Mustard seed relief Mission ME postcode area collection on 10th November 2015.
Participating schools, Women's Institutes, Scouts and other groups will receive a letter and certificate following the collection.
Sittingbourne Invicta's Involvement
The Rotary Club of Sittingbourne, with help from a number of local schools, collected an impressive total of 580 shoe box presents for Christmas 2004. The club also collected shoe box presents in 2005, 2006, 2007, 2008, 2010 and 2012.
More shoe box presents were collected for Christmas 2015 , 2016. 2017 & 2018.