3rd November - Bonfire Night
Being held at Northwich Verdin Park 3rd November 2018. Gates open at 5.30pm. Entry costs £5.00 adults, children £2.50 (under 12)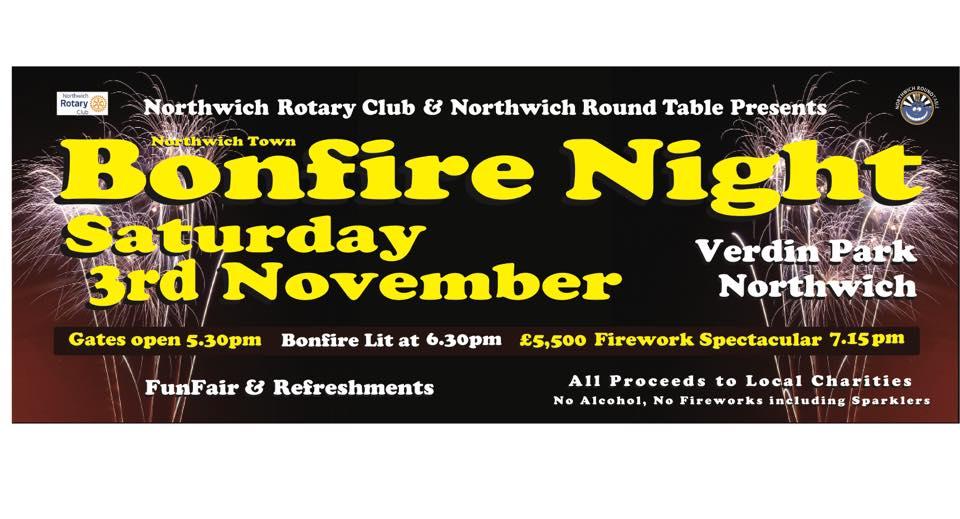 We have listened to the feedback from last years event and made some improvements and changes at the public request.
In addition to our traditional Bonfire and funfair this years Spectacular Fireworks will be set off to a musical accompanyment.
A much wider variety of food and beverage vendors will be on offer including Gourmet Coffee, Burgers and hot dogs, Ice Cream, Cakes, a Hog Roast and Pizzas.
If that was not enough there will also be sweet and toffee apple vendors together with glow sticks and balloons for sale.
Come along with friends and family and celebrate this Guy Fawkes season in a safe and friendly environment.