Primary Schools Public Speaking Competition 2015
Rotary Club of Aberdeen Deeside hosted the 2015 Primary Schools Public Speaking Competition at Milltimber Primary School, Aberdeen on the evening of Tuesday 6th October 2015.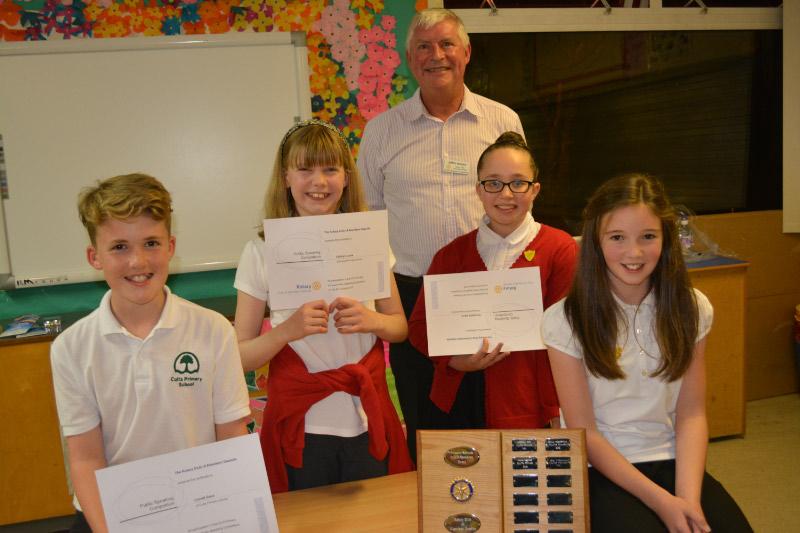 Primary Schools Public Speaking Competition
A total of eighteen primary school pupils from five schools in our local area competed against each other for the coveted Rotary trophy. They had a choice of two speaker topics to present about. These were "A person who has inspired me most" or "Our future planet". Their maturity and skill at presenting was quite amazing for people so young and they were all a credit to both their schools and their parents.
The judging was by a panel of three Rotarians who scored the presenters based on talk structure, quality of content, skill in delivery and interest and enjoyment for the audience.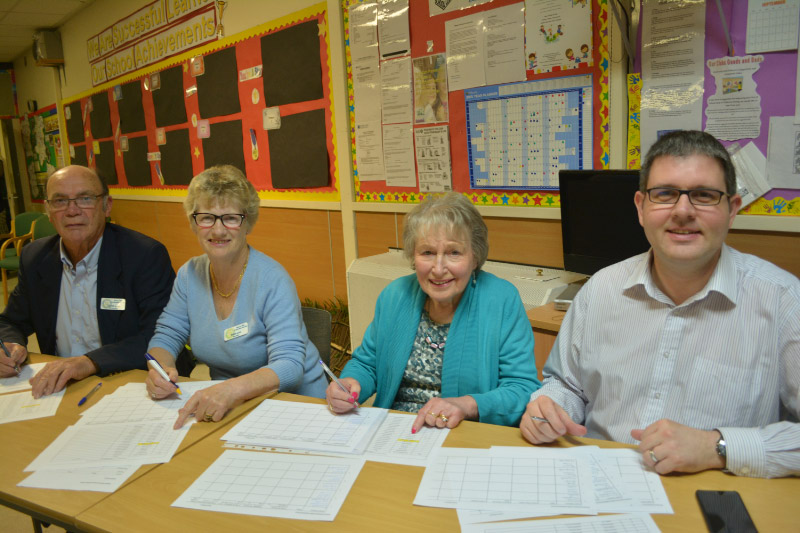 The competition was closely contested by the excellent speakers, with a winner being announce from each school and one overall winner.
This year the overall winner was Amy Maclean from Culter Primary School with a wonderful engaging talk about "Our future planet" and the impact of robot machines. Amy can be seen on the right of the main picture with her winners trophy along with the other school winners.
The other school teams are shown below.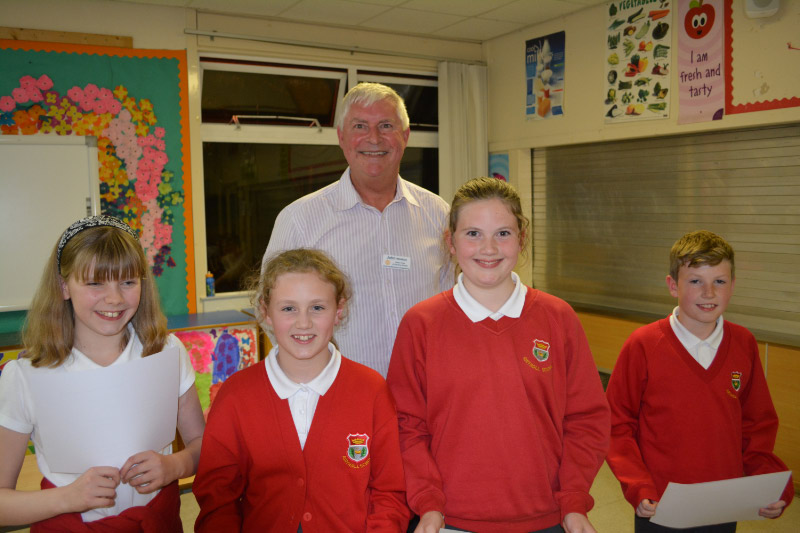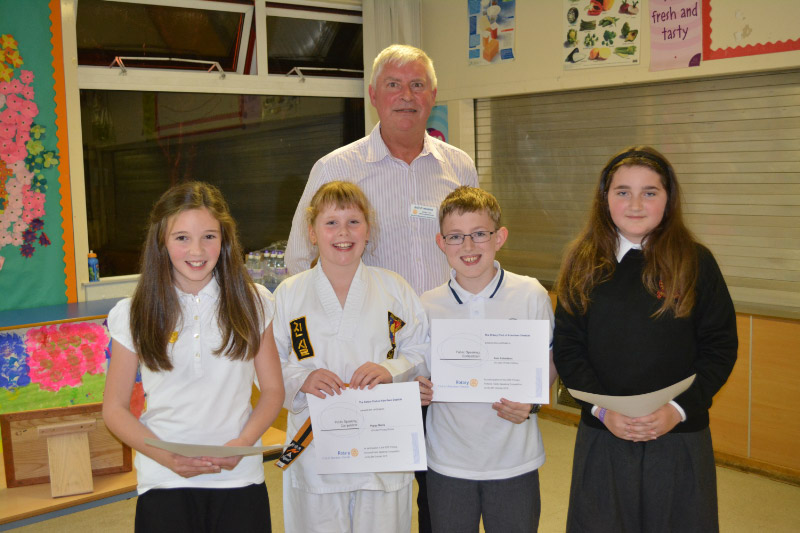 Airyhall Culter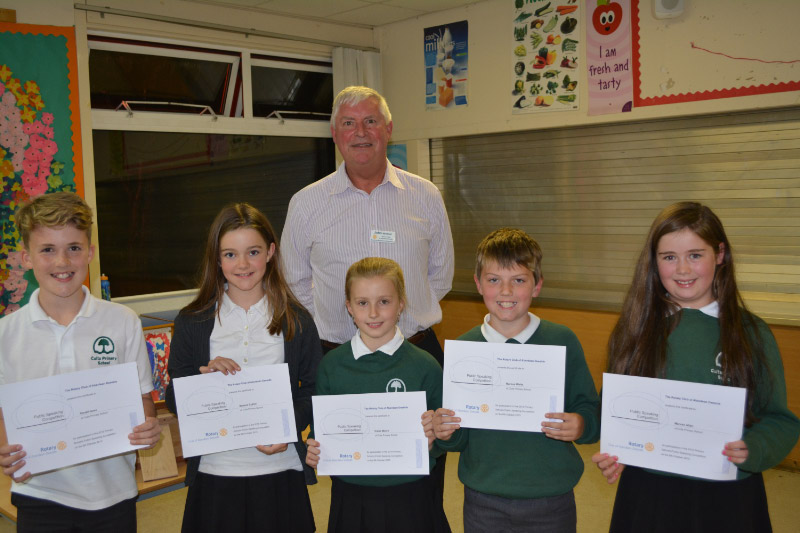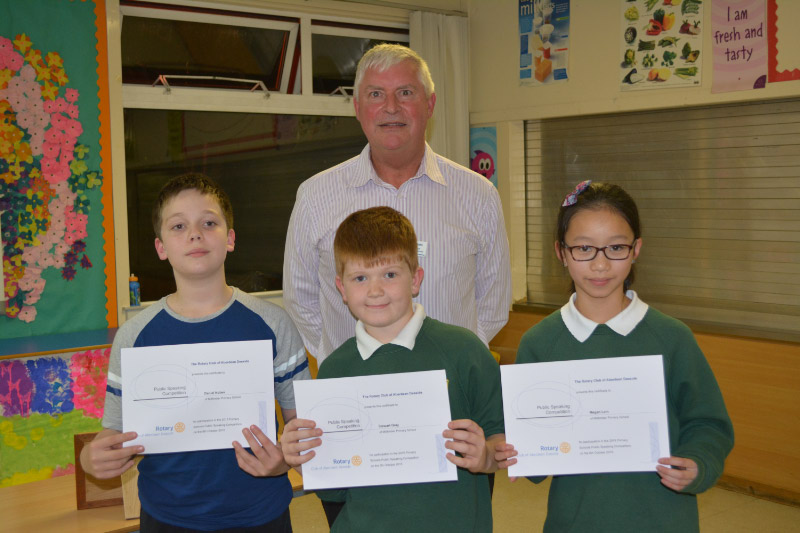 Cults Milltimber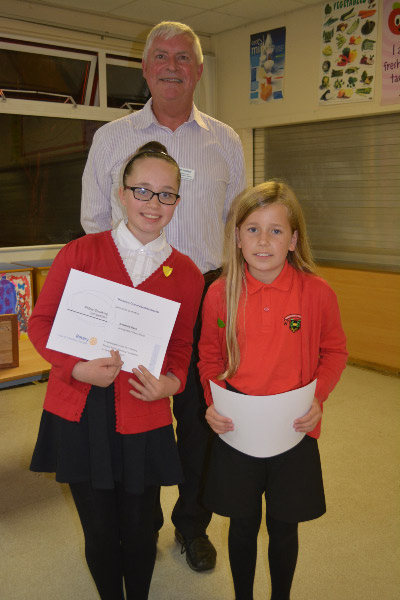 Kingswells