RYLA 2015
Rotary Youth Leadership Awards are held each year at Abernethy. RCAD usually sponsors two candidates each year.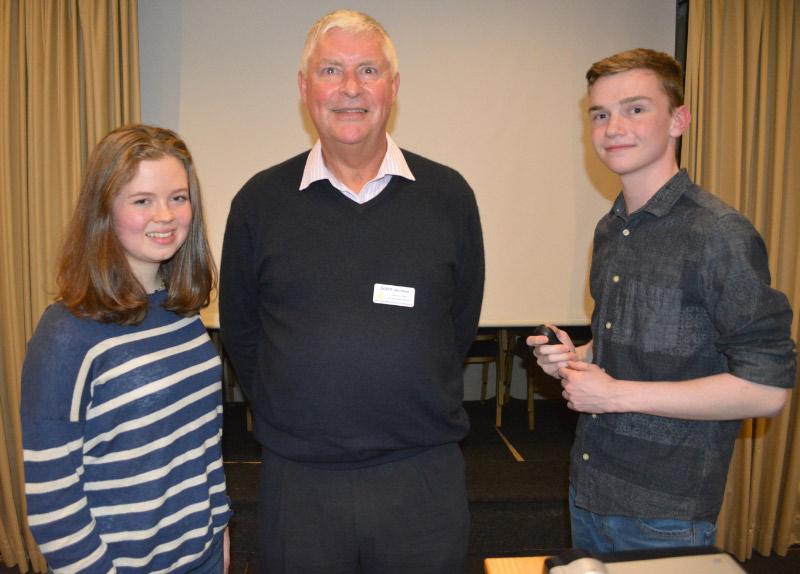 Rebecca Brimble and Andrew Stickler were the two students sponsored by RCAD this year. They each gave their impressions/experiences of their respective weeks at Abernethy Camps in July at the Rotary Member's meeting on 23 September..
Andrew started the week rather nervously, 1st time away from home, not really knowing what to expect, but gained in confidence throughout, exercising newly found leadership skills, trying new activities outwith his comfort zone. His team did really well and won a prize at the end of the week. Overall, he learnt the importance of leadership (sometimes in quite stressful situations), good team working, being supportive and good communications.
Rebecca also started the week nervously, but was quickly put at ease by enthusiastic Mentors and Instructors. On the 1st night they set team goals and monitored progress throughout the week. There were tough times, but they achieved a lot through encouragement, good morale, being supportive/inclusive and kind to each other. Overall, she learnt about team leadership skills, being well organised, honesty and stepping up to the task.
Both Andrew and Rebecca had thought it was a most worthwhile, unforgettable and invaluable experience which will hold them in good stead for the future.
John W gave the vote of thanks and stressed the importance of the programme as a learning exercise to improve listening skills and build confidence at an early age.