.....Supporting our Club
The Club Service Committee works with our elected Club Council to ensure, as far as possible, the smooth running of the Club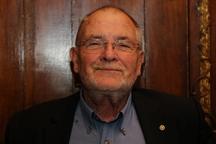 The Club Service team for 2017-18 comprises:
Attendance & Meals Officer
Club Bulletin Editor
Club Directories Editor
Honorary Auditor
Membership & Mentoring Officer
Programme & Speakers Secertary
Safeguarding Office
Social Committee Chair
Website and Internet Officer
Welfare Officer
Our Attendance & Meals Officer liaises with members regarding Apologies and Additions for all Club Meetings, Guests Dining etc, and also with the Golf Club regarding meals.
The Club Bulletin is produced monthly and provides an informative briefing on Club events and other items of interest to members.

The Club Directory and the Fellowship/International Directory are available to Club members only.
The Club's accounts are audited annually by our Honorary Auditor.
Communications and PR are vital both for the Club and to its external image. Apart from the traditional means of communication, attention is increasingly being focussed on our visibility on Social Media.
The Membership Officer is happy to receive enquires from anybody who might be interested in joining Rotary.
Our Programme & Speakers Secretary continues to attract interesting speakers on a wide range of subjects for our Club meetings.

The Health & Safety/Safeguarding Officer works with the lead officers for Fireworks, Christmas Collections and the Summer Fair to ensure that these major events are planned with safety as the highest priority.
Our Social team provide a varied programme of activity and entertainment throughout the year.
Our Webmasters maintain our website and endeavour to ensure it is updated on a regular basis.
Our Welfare Officer liaises with any member who is unwell or in need of support.
Mike Fink
Club Service Chair
IF CONTACTING US VIA THE LINK BELOW, PLEASE SCROLL DOWN THE PAGE TO REVEAL THE CONTACT FORM