Unlocking Futures - Hope and Homes
Part of a major initiative by Hope and Homes for Children to finally eradicate institutional care of children in Romania.

Lindum Rotary Club is supporting Hope and Homes with a £3000 donation to the charity to support their work

Part of a major initiative by Hope and Homes for Children to finally eradicate institutional care of children in Romania. Working with the support of organisations like Rotary the number of children in care has been reduced from about 100,000 to less than 8,000. Many of the 8,000 remaining are older teenagers/ young adults. After years of growing up in institutions, social integration for these young people is a major problem, as they are forced out of the institutions when they reach adulthood.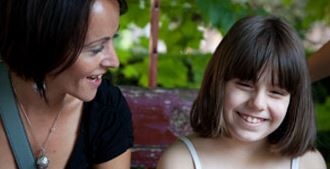 Through this project Lindum will fund the training of 20 social workers who will be trained in the specific skills required to provide support for these young adults leaving the child protection system in their transition to independent
living. The programme will provide a mixture of theory and practical knowledge developed by Hope and Homes from their expertise gathered from the implementation of 20 country programmes over the past 15 years.


Research has shown that without support 1 in 3 will become homeless, 1in 7 will resort to prostitution and 1 in 10 will commit suicide. With the help of these trained social workers the aim is to help these young people become contributing members of their communities rather than continuing to be a burden to the communities. So this will be a win win scenario with both the individuals and their communities gaining.
This "Unlocking Futures" project has been initiated as a joint H & H and Rotary project. Joint national workshops have been run, launching the project, clarifying the aims, and educating the Rotarians present in the range of activities that will need to be carried out to get these young people out of care and into independent living. Rotary will continue to be involved with H&H going forward; and H&H fully understand how Rotary works, how Rotary grants operate and the reporting requirements of Rotary grant aided projects
This project is in itself part of a wider initiative to achieve a sustainable aim of ensuring the cycle of institutional care in Romania (and elsewhere) is broken. The social workers trained under this project and others will be able to train others, and H&H estimate that by 2018 they will have supported over 500 young adults to become independent. The very achievement of such independence is designed to give them sustainable futures.
Funding for the donation has come from funds raised by the club and from a grant from district 1270