CPR Demonstration
Wed 2nd December 2015 at 18.45 - 21.00
Donald Montgomery gave a talk and demonstration on CPR (Cardiopulmonary Resuscitation)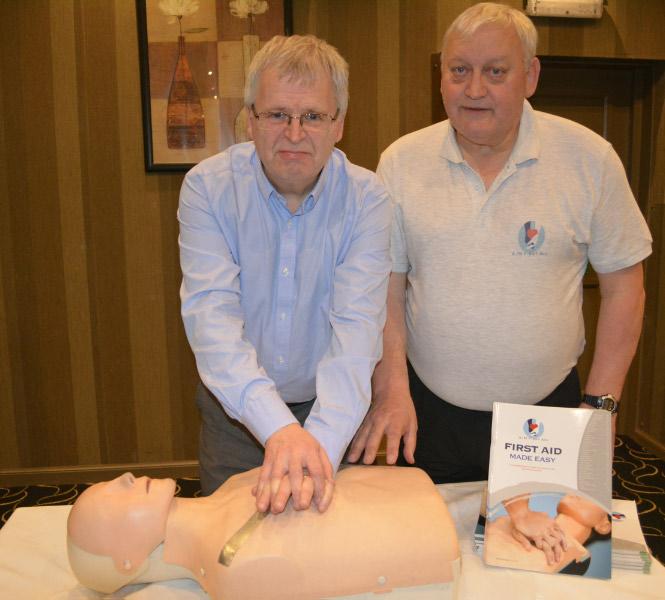 The demonstration on CPR was arranged because of recent publicity on the benefits of applying this technique quickly in a relevant emergency.
The excellent speaker and demonstrator was Donald Montgomery. Donald worked for the ambulance service for thirty four years before retiring three years ago. He has since with his wife and daughter set up the Company AJM First Aid which provides First Aid training and the provision of First Aiders for events.
Donald with passion and enthusiasm took the members through what to do if they found or saw someone collapsed. We all learnt from the DRS ABC approach to a medical incident (D - Danger. R - Response. S - Shout for help. A - Airway.B - Breathing. C- CPR.) We were shown how to put a breathing person into the recovery position. Then with the help of a mannequin called Annie we had a demonstration of CPR. Some members took the opportunity to try the technique including our Vice President Brian.
Time was against us and we thanked Donald for his great talk and were delighted when he agreed to visit the Rotary Club of Aberdeen Deeside again to give us more training on CPR and talk about the Use of Automated External Defibrillators (AEDs). The Club was also very Grateful to Donald for the free First Aid Manuals he provided.