News
Latest Club News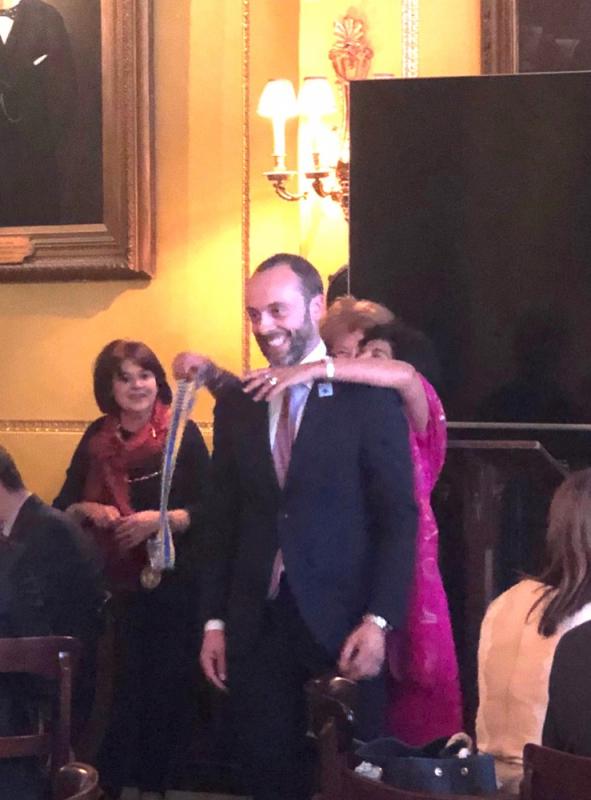 On 2 July 2019 our Rotary Club held its Handover Gala Dinner in the Churchill Room of the prestigious Carlton Club at Pall Mall where Marco Boldini received the President's chain from outgoing President Dr Saroj Chhabra.
We were pleased to welcome as our guests of honour representatives from District 1130 and Marco extended a special welcome to two of his esteemed colleagues from the Italian Consulate and Embassy.
Marco Boldini, our President for the 2019-20 Rotary year, gave a thoughtful and well received speech in which he charted the course of his Presidency. He emphasised that as a Club we must open our doors to a broader world of talented and dynamic members and show them that we are a community, which is committed to progress, not wedded to the past.