What do we do with money raised?
We aim to improve lives by supporting worthwhile projects, local and further afield. See details below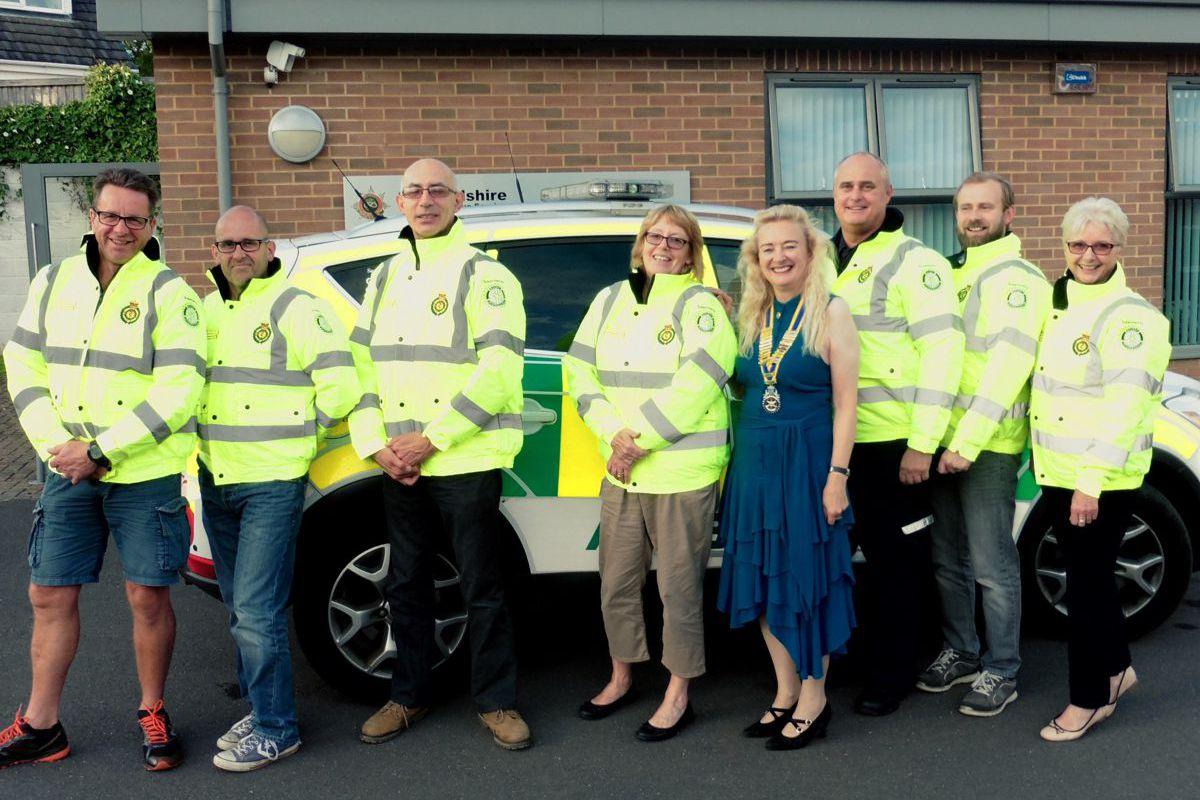 Update December 2017
Eccleshall Mercia Rotary Club is grateful for the warm welcome and support on Santa's visits to Eccleshall, Gnosall, Yarnfield,Swynnerton,Woodseaves and Tittensor during December - it was great to see children's reactions, and your donations will enable us to support our local communities and acute needs overseas in the coming year. Here's a list of support we have been able to give since December 2016:
High Viz Jackets - Gnosall First Responders
Event Sponsorship- Yarnfield Fete
Visit to India sponsorship -Eccleshall Girl Guide
Building extension contribution - Eccleshall Scouts
Additional lighting at Cricket Club - Eccleshall Youth Club
Visit to jamboree in Sweden sponsorship - Eccleshall Scouts
Dictionaries for children -Schools within our area
Endeavor Awards - Schools within our area
Donation to Caribbean hurricane appeal - Disaster Aid
Purchase of resuscitation manikin- Eccleshall First Responders
Replacement pads for Defibrillator - Eccleshall First Responders
Security equipment - Eccleshall Eagles Junior F.C.
Sponsorship for attendee - Rotary Young Leadership Award
Sanitation and water provision -Infants school in Nepal, (jointly with 3 Stafford Rotary Clubs)
December 2015
The Rotary Club of Eccleshall Mercia wishes to thank the generous people of Eccleshall and district for their support. Since July 2012 funds raised from local residents though our Santa's Sleigh Collections, 'Hook a Duck' Stand, street collections and other fund raising.
This has enabled us to support:
Over 20 local projects totalling £6,700, including
Defibrillator at Parish Rooms Eccleshall £1,312
5 schools projects totalling £1,662 inc. Walton Hall School Inclusion Unit
Dictionaries for Life" for schoolchildren £1,260
Donna Louise Trust £550
3 Local clubs supported £1,060
Smile Fund for needy people £290
4 International Disaster appeals including the Philippines Typhoon and the Nepal Earthquake totalling £4,600 (The majority of the amounts contributed to these disaster appeals came from specific street collections for each disaster made by the general public)
Rotary 'End Polio Now' appeal,which is close to ending the misery of polio, donations totalling £1,277
Do you have a local project needing some funds? If so please contact our President, Alex Cairns-Lawrence