Dragon's Den 2017 - Applications now closed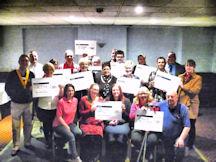 RAINHILL ROTARY DRAGON'S DEN CHARITY BIDS FOR 2017
Apllications for the Rainhil Rotary Dragon's Den 2017 are now closed.

The date of the event is the 20th April 2017 and will be held at Rainhill Recreation Club starting at 7:30pm

Click here to view the Application Form, but no further applications are being accepted for the 2017 event.

Thanks to the generosity of the public and our local Business Sponsors, the Rotary Club of Rainhill raises about £30,000 each year, through its Annual Beer Festival and Christmas Collections in the Rainhill, St.Helens and Billinge areas.
Contact Gordon Webber about this page:
---