Annual Meeting of the Four Clubs
thumbnail page
On 2nd February Staines Rotary hosted the 27th annual joint meeting of all four Rotary Clubs in the Borough of Spelthorne: Ashford, Shepperton Aurora, Shepperton & Sunbury and Staines itself.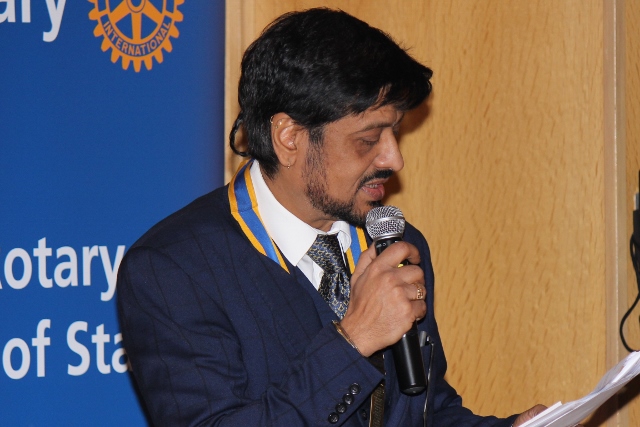 Staines President Shirdi Mair presided over a packed gathering of Rotarians and guests at the Runnymede on Thames Hotel, including Rotary District Governor Elect Frank West, and Assistant District Governor Paul Hickson and Nigel Harding, CEO of the Woking & Sam Beare Hospices.
After the Club Presidents had introduced their club members to the meeting, Master of Ceremonies, Staines President Elect Kevin Bridge guided the evening through a crowded programme of welcomes and announcements of forthcoming Rotary events.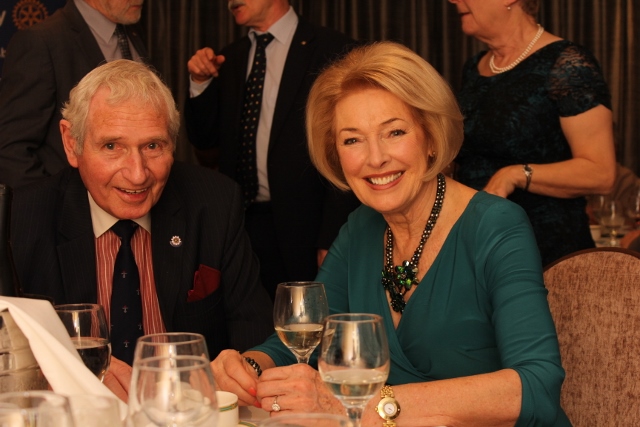 Ashford President Vernon Leader confirmed a cordial invitation to his club's 50th anniversary celebrations due later in the month, the Shepperton clubs announced a full programme of events including a May time 10 km sponsored walk along the waterways of Shepperton. Staines announced an "Evening with Commander James Blackmore", the last pilot to ever launch a Harrier from the decks of HMS Ark Royal. Rotarian Charles Crane launched a Rotary fundraising campaign in support of the planned development of the Woking & Sam Beare hospices.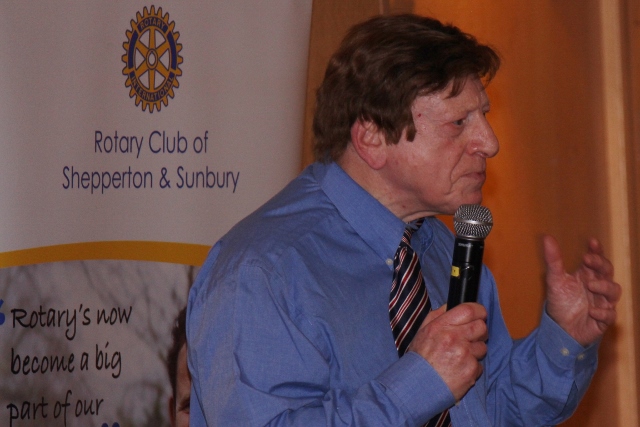 After dinner speaker Brad Ashton ended the evening with a highly entertaining talk on his career. Brad has been a top comedy writer for over four decades and in that time has written for television in twelve different countries. In 1971 he started The Comedy Writing School with the active backing of Britain's major TV companies. Almost 200 of today's credited writers were trained by Brad,. Among the famous comedians who relied on Brad's scripts are Tommy Cooper, David Frost Bob Monkhouse, Dick Emery, Les Dawson, Steve Allen and Groucho Marx. His book 'How to Write Comedy' sold ten thousand copies and is still used as a textbook in university Communication and Media courses.