7pm Dinner, Cdr James Blackmore Commanding Officer Fixed Wing Force at Royal Navy
Tue 23rd February 2016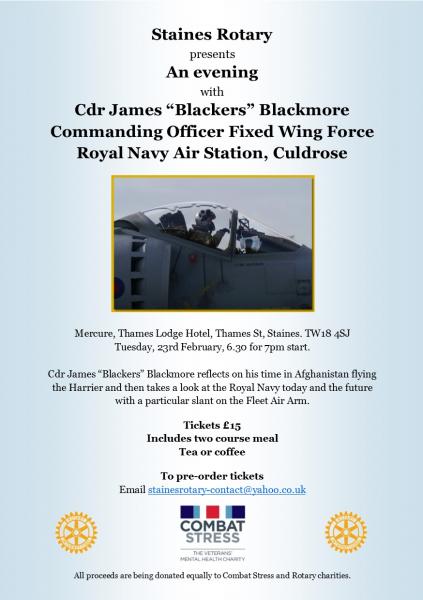 An evening with Cdr James "Blackers" Blackmore Commanding Officer Fixed Wing Force Royal Navy Air Station, Culdrose.
Mercure, Thames Lodge Hotel, Thames St, Staines. TW18 4SJ
Cdr James Blackmore reflects on his time in Afghanistan flying the Harrier and then takes a look at the Royal Navy today and the future with a particular slant on the Fleet Air Arm.