December Ramble
December Ramble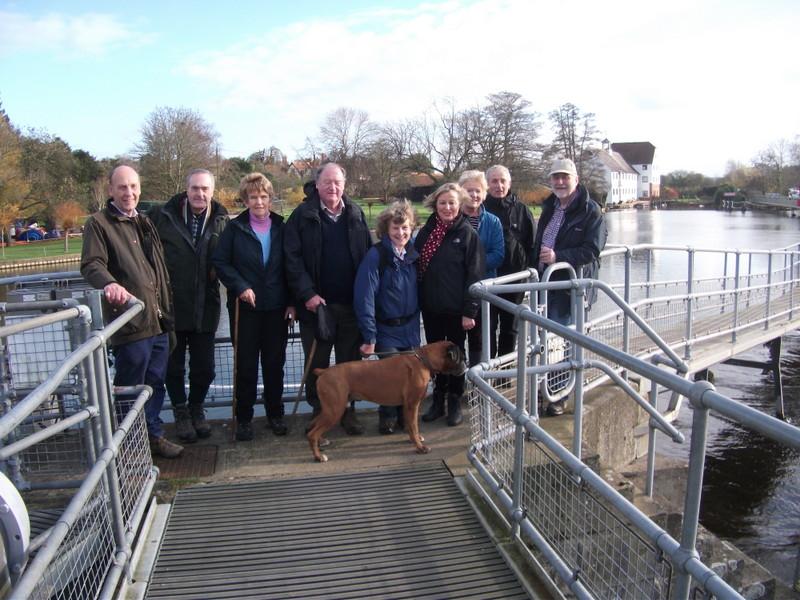 Show related pages
Started from Hambledon Lock, (who said Rotarians couldn't walk on water?).
Lots of Red Kites on view.
Visited Remenham Church where the Verger happened to arrive & open the Church for us to have a look round. Dedicated to St Nicholas, which seems appropriate for Christmas.
Original Church goes back beyond Doomsday Book.
On the North wall is a memorial plaque to Lord Hunt who led the successful expedition climb Mount Everest in 1953 & lived for many years in the Parish.
Then back along the Thames Path, past Temple Island (with a stop for a drink & cake) to Hambledon.
A short drive to Phyllis Court where we an excellent Christmas Lunch.
Thanks to Bob & Jane for organising & to Freddie for the Ginger Cake.