Our Rotakids
Our Rotakids group are based at Lanchester EP Primary School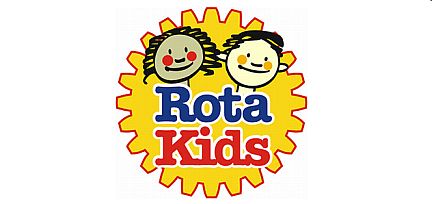 What is RotaKids?
RotaKids is an exciting way for those 12 and under to lead and engage in important, lively activities that will make a positive difference in their school, in their local community and globally. At the same time RotaKids develop the ability and confidence to take up their place in society as responsible, successful, effective citizens both now and in the future.
Rotakids are sponsored by a local Rotary Club in or near the town in which the school or group is located. They are chartered through Rotary in Great Britain and Ireland.
As citizenship is part of the school curriculum this is an opportunity for Rotary to support and expand the work already happening in school. The decisions made always involve the RotaKids. Jobs for fundraising or service projects can be divided up between the class in lesson times. This develops teamwork.
RotaKids take the following Pledge to demonstrate their commitment to being good citizens:
"As a RotaKid, I endeavour to be fair to all, to serve my community and to show respect for others"
RotaKids will come up with ideas like:
fundraising money for charity,
leading on school and local community improvement projects
improving the environment,
helping the elderly
helping children in another country and much more.
The Rotary Club of Derwentside are very proud to be sponsoring a group of Rotakids who are based at Lanchester EP School.
Our Rotakids were chartered in February at a special assembly at the school and although they are brand new, they already have achieved a lot. They were chartered on Tuesday 23rd of February, which is a very significant date as the 23rd of February is the birthday of Rotary International.
RotaKids
Lanchester Bake-Off
Mums, dads, grandparents, aunties, uncles and friends! The Rotakids invited them all to test their baking skills and enter the Rotakids Bake-Off Competition. There were three classes to enter:
Class 1: 6 Decorated Cupcakes
Class 2: Decorated Chocolate Cake
Class 3: Victoria Sandwich CakeThe entry fee was £1.
The amazing prize for each class was an 'Afternoon Tea for Two at Lanchester Garden Centre'.
This was a very successful event and the funds raised went to the children's cancer ward at the RVI.
RotaKids Sponsored Walk
A sponsored walk in Lanchester was the second fundraising event from our RotaKids. The event was to raise funds for a girl's school in India. The walk involved all the children from Reception to Year 6, with the younger ones walking to Malton and the older ones walking to Knitsley Mill Farm Shop. Susan and Hugh from our club were there to greet the youngsters at the Malton picnic area with much welcome refreshments of water, juice and biscuits.
Once the refreshments table was set up, they were soon approached by almost 150 excited young children in fancy dress with their supervisors.
The children all had a very splendid time and expressed their appreciation to Susan and Hugh before continuing on their journey.
When we know how much they raised, we will let you know.
Watch out for further up-dates on this page