Our own charity - Rotary Foundation
read about Foundation
In 1917, Rotary International President Arch C. Klumph proposed an endowment "for the purpose of doing good in the world." His vision became The Rotary Foundation.
One of the world's largest charities
As a club we support many deserving causes and charities, but did you know that Rotary also has its own charity ROTARY FOUNDATION?
The Rotary Foundation transforms your gifts into projects that change lives both close to home and around the world. As the charitable arm of Rotary, we tap into a global network of Rotarians who invest their time, money, and expertise into our priorities, such as eradicating polio and promoting peace.
Foundation grants empower Rotarians to approach challenges such as poverty, illiteracy, and malnutrition with sustainable solutions that leave a lasting impact. Strong financial oversight, a stellar charity rating, and a unique funding model mean that we make the very most of your contribution. Give and become a part of Rotary's life-changing work!
To view Colin Shannon's presentation to the club about Foundation please click on this link.
PolioPlus - the Rotary commitment to eradicating polio from the world
Rotary announces $35 million in grants to support the global effort to end polio. In 2015, the world saw historic progress against the paralysing disease, with just two countries – Afghanistan and Pakistan – reporting a single strain of the wild virus. If the current momentum is strengthened, this year may mark the last case of wild poliovirus. Read about Polio here.
Peace and Conflict Resolution
The Rotary Peace Centres programme offers future world and community leaders the opportunity to pursue a master's degree or professional development certificate in international studies, peace studies, conflict resolution, or a related field. The Rotary Peace Centres programme advances research, teaching, field work, dialogue, and knowledge on issues of peace, conflict prevention and resolution, and world understanding.
In the UK the Rotary Peace Centre is based at Bradford University. Follow this link to find out about the programme.
Rotary Grants
District grants fund smaller, short-term activities that address needs in your community and communities worldwide. Each Rotary district gets to choose which projects it will fund with these grants.
Global grants support large international activities that have sustainable, measurable outcomes in one or more of our areas of focus. Rotarians create their own projects and carry them out. We accept and review applications as they arrive.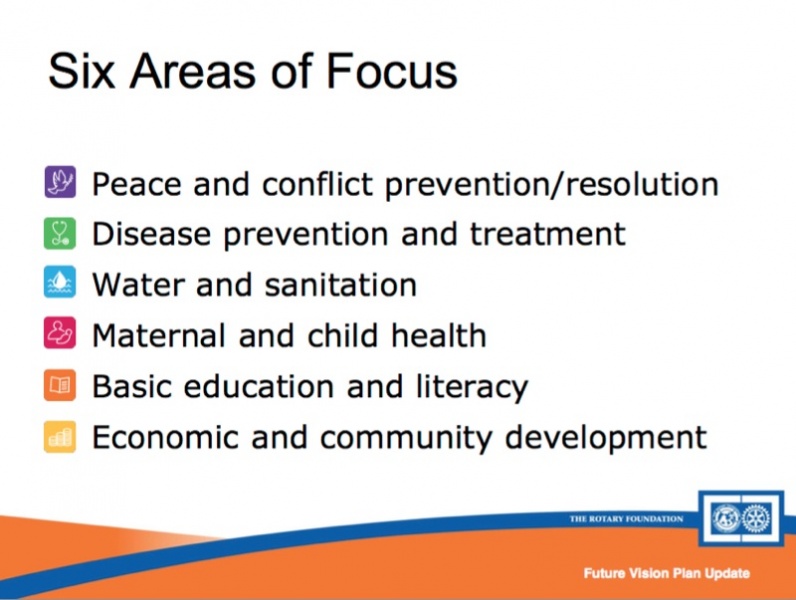 The Rotary Club of Helensburgh Garelochside Trust Fund is a Scottish Charity.
Charity No. SCO35270