Music for a Summers Evening 2016
Thu 30th June 2016 at 19.00 - 21.30
Stonar school presented 'Music for a Summers Evening' at The United Church, Melksham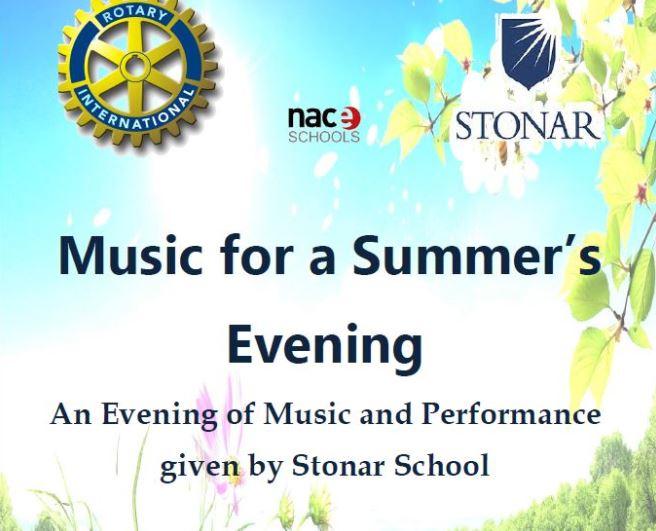 The annual Stonar School Concert in association with Melksham Rotary Club was held at Melkshan United Church on Thursday 30th June.
The concert "Music for a Summer's Evening" was performed by the girls of the Stonar Chamber Choir under the musical directorship of Nick Goodall who also accompanied the musical performances in the piano.
There was much to enjoy with some excellent performances from the choir, interspersed with some witty and moving spoken word performances from individual students.
The evening concluded with a spirited performance of Luck be a Lady tonight from the choir. The Musical Guys and Dolls which will be the schools next Theatrical Performance in December.
We would like to thank all the girls who took part and in particular Nick Goodall and his team who put the whole evening together.
As a result of the money raised on the evening Melksham Rotary Club will be making a donation of £250 to Hope and Homes for Children and on behalf of Stonar School £250 to Mercy Ships .