2015/16 Round up
Another great year for Melksham Rotary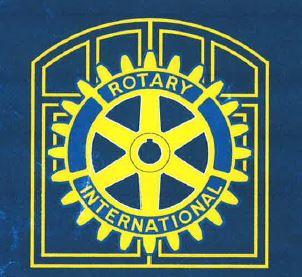 It has been another great year for Melksham Rotary. The Rotary year starts on 1st July and now is the time to reflect on the things we have achieved.
The ArtHouse Café volunteers help us to raise a considerable amount of money to help groups in Melksham and surrounding areas. This year we will have again donated over £14,000. But there is more to the club than fundraising through the café, we support Youth activities and other events.
We started the year with a fun Treasure Hunt around Melksham, followed by taking part at the River Festival with a Wine or Air? Stall. In October, we had our Annual Big Breakfast in the ArtHouse, and an Art Competition was arranged for local school children. In November the ArtHouse volunteers celebrated exceeding £50,000 in donations to Melksham Charities! We also took part at the Christmas lights switch on by opening the café up later and serving festive treats.
In the spring we had our annual Youth Speaks and Young Chef competitions, with participants from Melksham really rising to the challenge and producing excellent results – they made us all very proud. The spring was also a time of gentle challenges with a friendly quiz against our friends in Melksham Lions and a skittles match against our friends in Chippenham Rotary Club. Melksham Young Carers also enjoyed a trip out Ten Pin Bowling and a meal.
This year we are celebrating 50 years of Friendship with our Twinned Rotary Club in Guingamp, France. Some members from Melksham visiting the club in May and as part of the celebration, donated $500 to the Senegal project, where they go and build wells, classrooms, plant trees etc.
Coming up, members are taking part in the Big Pledge, Road to Rio challenge. Will be taking 90 local children to Longleat for the day as part of the National Kids Out scheme day, and there will be a 'Music for a Summers Evening' concert at Melksham United Church on Thursday 30 June, tickets are only £7.50 for Adults and £3.50. The music will be provided by students from Stonar School and funds raised will go between Mercy Ships and Hope and Homes for Children.Tickets are available from the ArtHouse Cafe.
This year we have welcomed two new members to the club, but we would like to welcome even more people to help us do even more to help people in Melksham and beyond. We are offering full membership as well as Associate Membership and Corporate Membership.Please email info@melkshamrotary.org for more information, or look at our website www.MelkshamRotary.org.