Inner Wheel Club of Altrincham
Founded 1930 - Member of the International Inner Wheel - District 5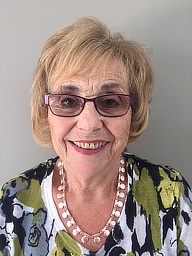 2018-19 President Stephanie Besbode
The Inner Wheel Club of Altrincham meets at the Cresta Court Hotel, Church Street, Altrincham, usually on the first Tuesday of every month at 7.15pm for 7.30pm. Our meetings usually begin with dinner followed by a guest speaker and club business. We do not meet in August.
Ladies automatically eligible for membership of the Club are those over the age of 18 years who are related to Rotarians and/or Inner Wheel members, but others can join too. Our objects are – To promote true friendship, to encourage the ideals of personal service and to foster international understanding.
Our meetings for the immediate future can be viewed on the Programme page, and our longer term schedule, which includes a variety of speakers and visits to theatres and concerts, is also available.
We welcome visiting Inner Wheel members and prospective new members to our meetings. Please contact our Secretary (Tel: 0161-980 7925) if you would like to come along.