Kick Cancer @ Kick the Wall
Over four years ago, with the full support of Galway City Council, a permanent limestone collection point was erected at the famous "˜Kick the Wall"™ location at the end of the Promenade at Blackrock by the Galway Salthill Rotary Club
In 2012, the Galway Salthill Rotary Club launched a fundraising project for local Galway charities. With the full support of Galway City Council, a permanent limestone collection point has been erected at the famous 'Kick the Wall' location at the end of the Promenade at Blackrock. The collection point incorporates the slogan 'Small Change, Big Impact' which will hopefully motivate people to make their traditional kick a 'powerful one' through donating their small change to a local charity.
John MacNamara thanked the Galway Salthill Rotary Club for their support over the years, which has facilitated Cancer Care West to bring multiple projects to fruition. Cancer Care West's main objective is to support those whose lives have been affected by a cancer diagnosis.
The Salthill Rotary Club has been actively engaged in projects for the benefit of the local community since 1986 and will manage the "Kick the Wall" project.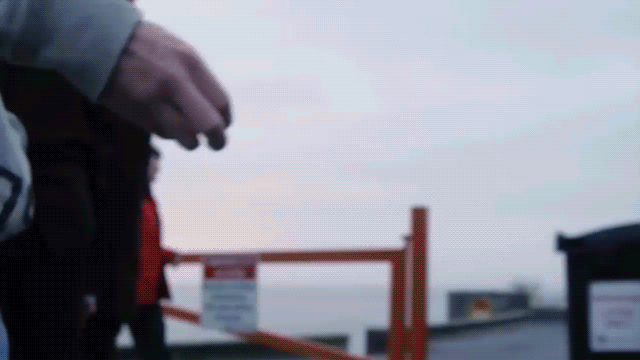 Galway Salthill Rotary Club President Michael Duke said: "All donations put in the Salthill Rotary Club's "Kick the Wall" donation box at Blackrock in Salthill during July will go to the extension of the Cancer Care West services.
Summer is here and so it is opportune to knock off the cobwebs and get back in shape!
This is easier said than done and it can be hard to stay motivated, unless of course you are doing it for a brilliant cause! Walk the Promenade and Kick the Wall for a good cause. Walk along by the seashore to the end of Salthill Promenade at Blackrock, a walk of approximately 1.5 miles / 2 Km.
Cancer Care West needs more people to assist in their fundraising effort this year to ensure they can continue to meet the increasing demands.
Show support for Cancer Care West on their Facebook page and learn more about the work they do:
►https://www.facebook.com/Cancer-Care-West-141908161856/
For further information, visit ► http://www.cancercarewest.ie/
Or Tweet on Twitter ► https://twitter.com/cancercarewest