Community Awards 2015
Wilmslow Business Group Community Awards 2015
COMMUNITY AWARDS NIGHT
The Scarecrow Festival was short-listed for
"The event of the Year"
sponsored by Review Travel.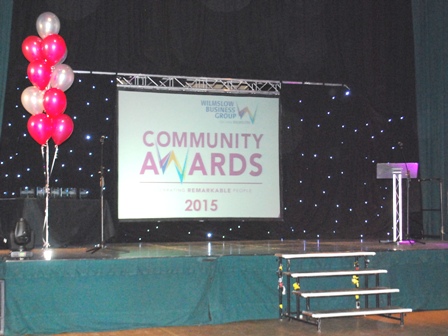 A worthy achievement to have been selected
The winner was
"The party and cinema in the Park"
Here are a few pictures taken at the event, in The Leisure Center.
Geoff Shelmerdine displays the award certificate
with Rotary President Kevin Kelly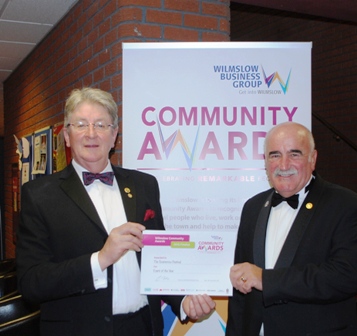 Members of Rotary Wilmslow Dean in support
with TV presenter Annabel Tiffin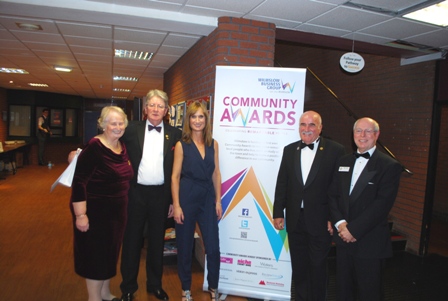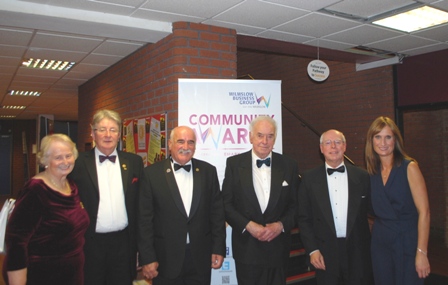 For more details of the Scarecrow Festival including a report from last year please view our Scarecrow pages.