A Message From The President
The President changes each year and this year, 2017/18, it is Lyn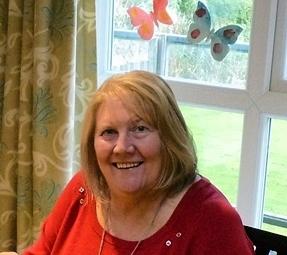 I would like to tell everyone about the Rotary Club of Llangollen, we meet on a regular basis on a Monday evening at 7.00pm at the Hand Hotel in Llangollen.
Some of us have a meal, while others do not but is always our choice. Nevertheless, we all enjoy good fellowship, some interesting talks and light-hearted banter.
This is where we plan our projects, which we hope will give benefit to people locally.
Apart from fundraising, we have welfare projects just to help in the local community and also social events where we all get together to enjoy each other's company
We ahve several youth projects working with schools in the area.
All we ask of new members, is that they come along as often as they can and enjoy the friendship and fellowship of Rotary.
My very kind regards to whoever reads this.
Lyn Pinel (President)