Kefalonia 2016
President Paul's Club weekend away to Bayley Island
I am writing this as the sun makes a belated and slightly embarrassed appearance making this island even more beautiful.

On Saturday last 20 of us made an appearance including Richard and Marilyn Cox of Windsor St George and friends of Paul and Jane (Christine and David Francis) at the very friendly Sami Beach Hotel where Ouzo was applied liberally as a welcome. The afternoon was free and the Hotel Bar did a brisk trade. The evening meal was in the town of Sami where Paul had arranged music to accompany our meal.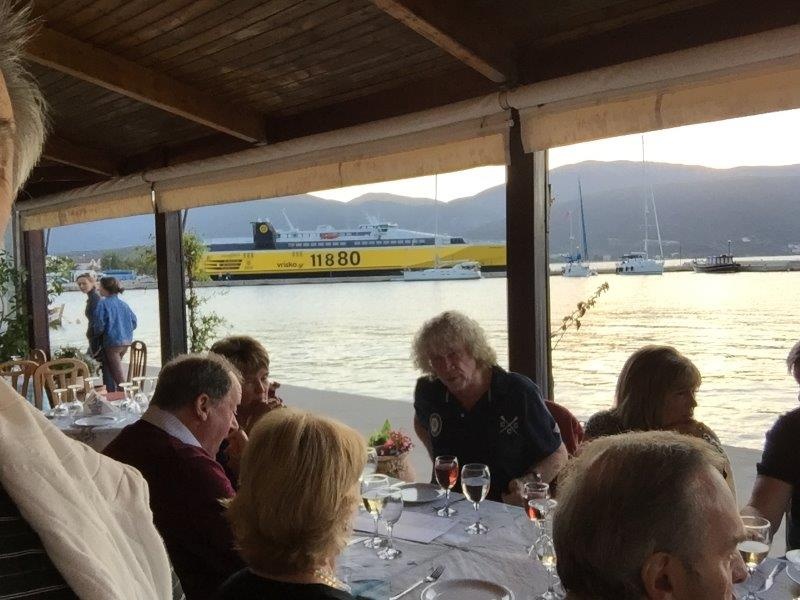 The following day Sunday Easter Day in Greece we all set out to explore the north and west of the island Assos and Fiskado and then back for a traditional Greek Easter Barbecue consisting mainly of lamb, or as Laurence put it 'bones'!!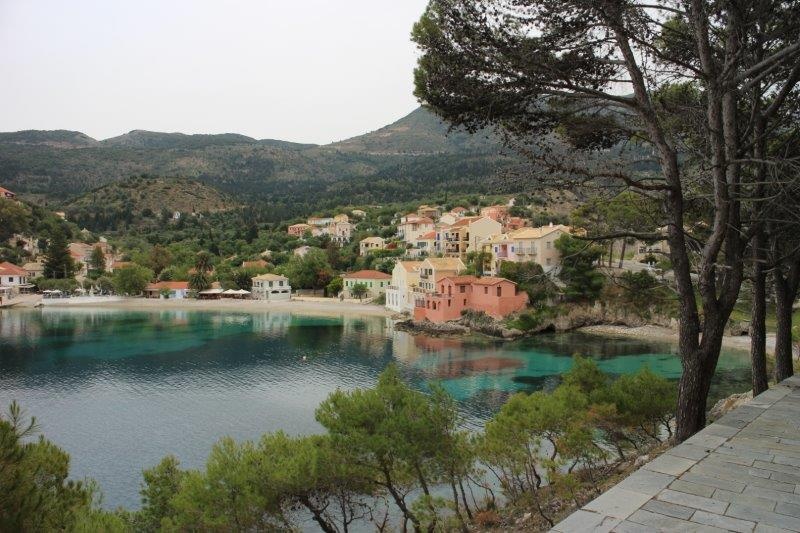 The evening commenced with a drinks on the terrace at Paul and Jane's and then to the neighbouring town of Agios Effemia for dinner.
The following day saw us visiting the centre of the island including the Monastery of St Gerasimus which was rebuilt after the earthquake of 1953.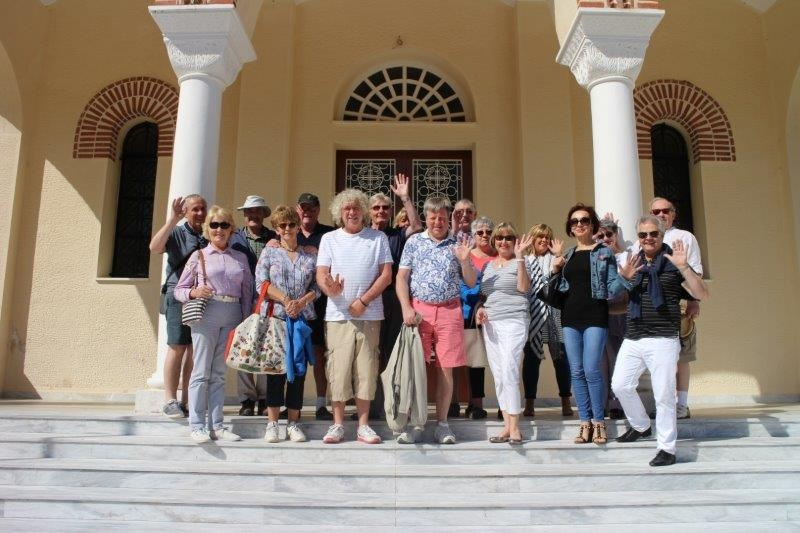 The handily placed winery came afterwards and we presented Paul and Jane with a sample of their wares for all they had done to set the weekend up. We all then went on to Agastoli for lunch and then back to restore ourselves for the evening meal.
Tuesday saw the main party return home leaving David and Eileen and us (Gill and Ron) at Sami Beach and Paul and Jane in their house in the hills above us.
Yesterday was mainly spent visiting the site of a Village ruined and deserted in the 1953 Earthquake which took out 85% of the houses on the island!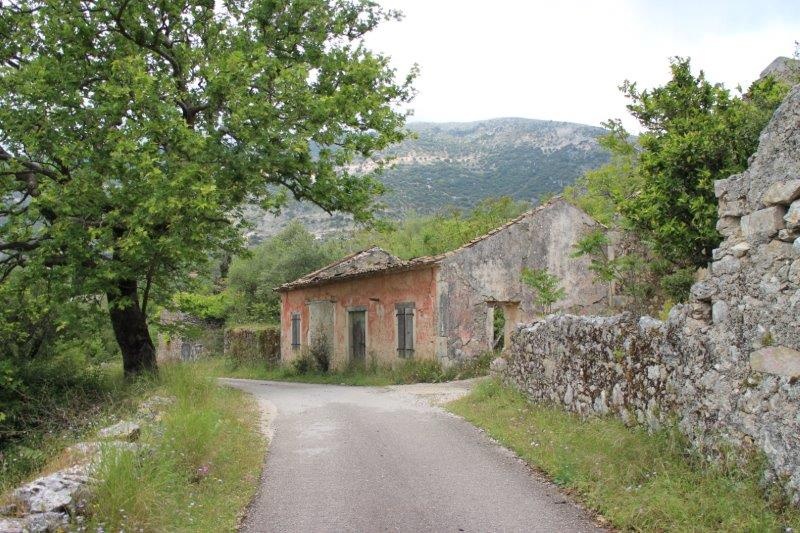 At the time of writing David and Eileen are yomping up some hill or other as a golf substitute and Gill and I are enjoying the welcome return of the sun.
Once again many thanks to Paul and Jane for all their hard work.