WADEBRIDGE WHEELS 2017
Sun 16th July 2017 at 10.00 - 16.30
Wadebridge Rotary Club's famous motor vehicle display at the Royal Cornwall Show Ground Wadebridge.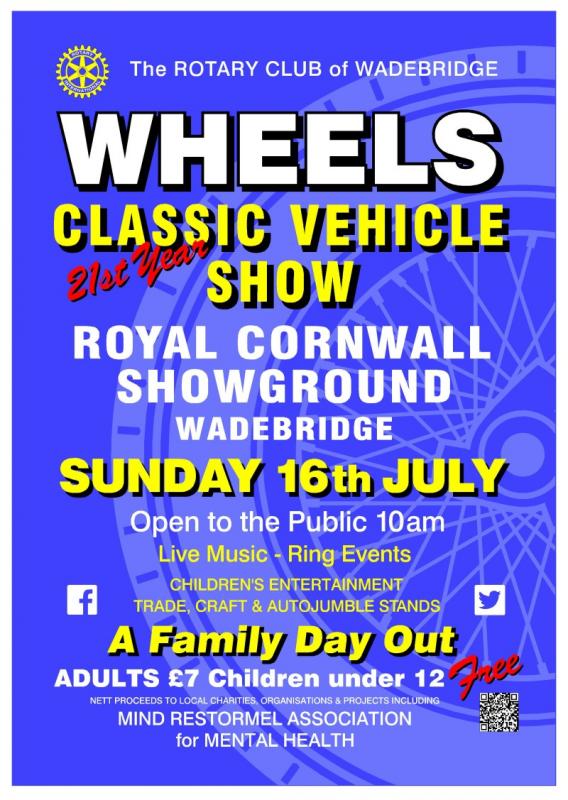 Visit the renowned Wadebridge Wheels at the Royal Cornwall Showground, Wadebridge on Sunday 16th July from 10am to view classic motor vehicles and to be entertained. This is our 21st Anniversary. To register your vehicle on-line for display and for terms and conditions;
click here.
A good family and friends event. The main beneficiary will be Mind Restormel Association for Mental Health in Cornwall, with further donations to other Cornish and local charities.