GOLF COMPETITION 2017- SUPPORTING CALVERT TRUST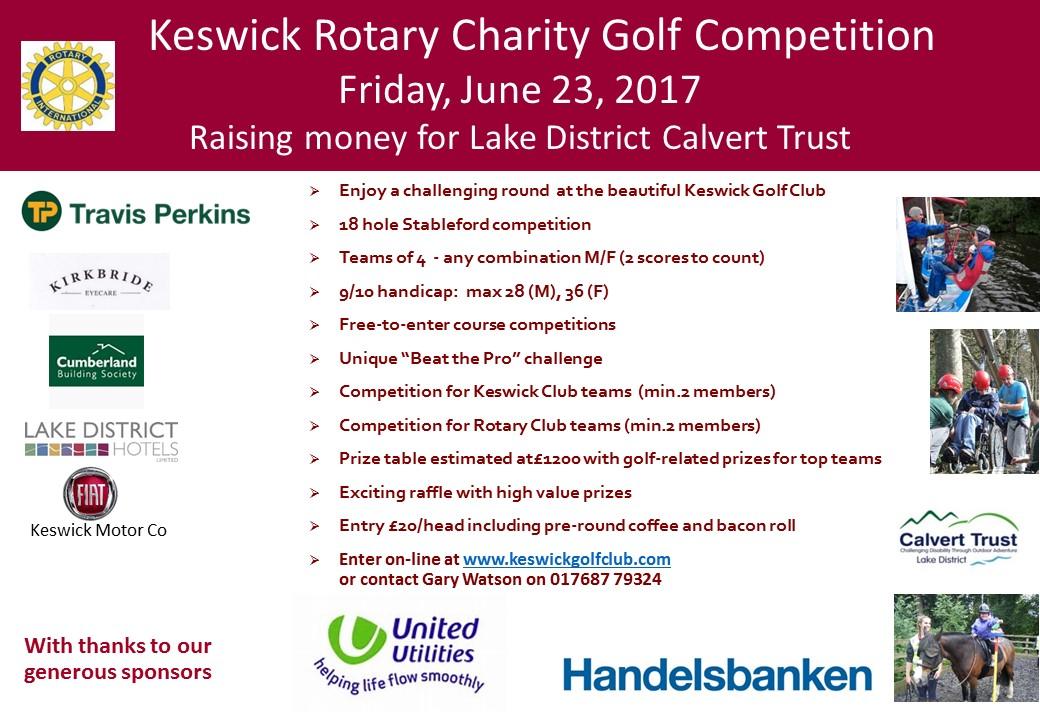 A big THANK YOU to our generous Sponsors
Getting in the swing
Plans are well underway for Keswick Rotary's Golf Open Competition on Friday June 23 at Keswick Golf Club. All funds raised will go to Lake District Calvert Trust who provide challenging adventure and educational holidays for people who have a disability, of all ages.
A group from West House in Workington were keen to "have a go" at their first golf lesson and to show their support for the fund-raising. Despite the chilly wind, they had a great time and showed off their new skills. Keswick Golf Club Pro, Gary Watson who organised the lesson said "They picked it up really quickly and we had a lot of fun. We try to make golf accessible to all groups and ages".
The Golf Competition is sponsored by United Utilities along with over 60 local businesses. Tee times are filling up fast so to enter, please contact Gary Watson on 017687 79324.
TO ENTER, go to www.keswickgolfclub.com (Opens)

or call Gary Watson, Keswick Golf Pro on 017687 79324
Contact Christine Sheldon about this page: