Donation to Prostate Cancer charity
In the photo Wolverhampton St Georges Rotary Club: President Edward Isaacs and Rtn Margaret Clewley, and from Eccleshall Mercia Rotary Club Alex Cairns-Lawrence (Immediate Past President) and President John Ogbourne hold the cheque for Prostate Cancer UK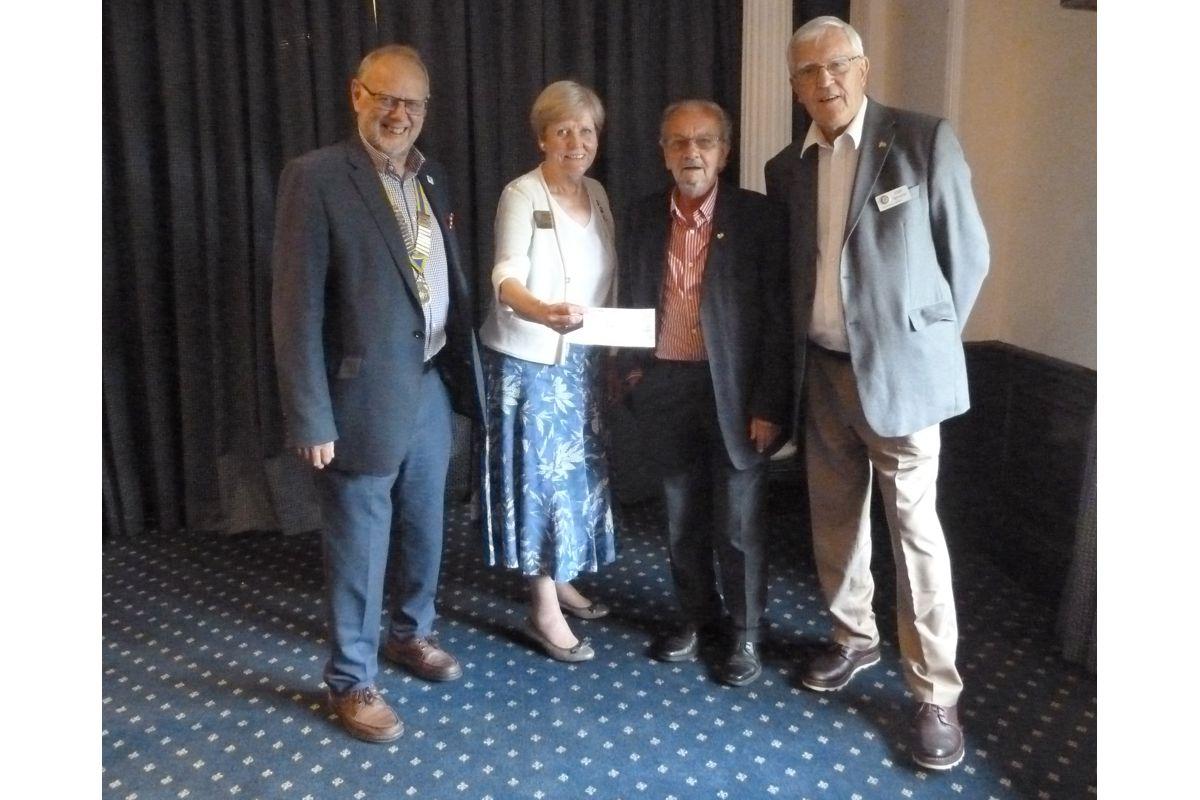 Rotary Clubs in the District provide stewards on Cannock Chase/ Shugborough estate for the Iron Man event in June each year. Sponsorship raised by the event participants is paid over to Rotary for their services to go to nominated charities, and this has enabled us to make substantial donations to worthy causes.
As both of the Clubs had nominated Prostate Cancer to receive funds from this source a joint presentation was held at Wolverhampton on 23rd August, at 7.15 am ! (the Wolverhampton Club meet at breakfast time for their meetings) which meant a 6.30 am departure for Alex and John, only to find on arrival that the representative from the charity had been prevented from being there due to a puncture in Solihull. All in a good cause !
The cheque has now been forwarded on to Prostate Cancer UK.
(The collection of donations takes the Iron Man and the participants quite a while, hence we are presenting funds from 2015. Donations to more good causes will follow from our provision of stewards for the June 2016 event.)