Christmas Cards 2016
This year Rotarian Randle Oliver has painted new pictures for the two cards we are producing this year.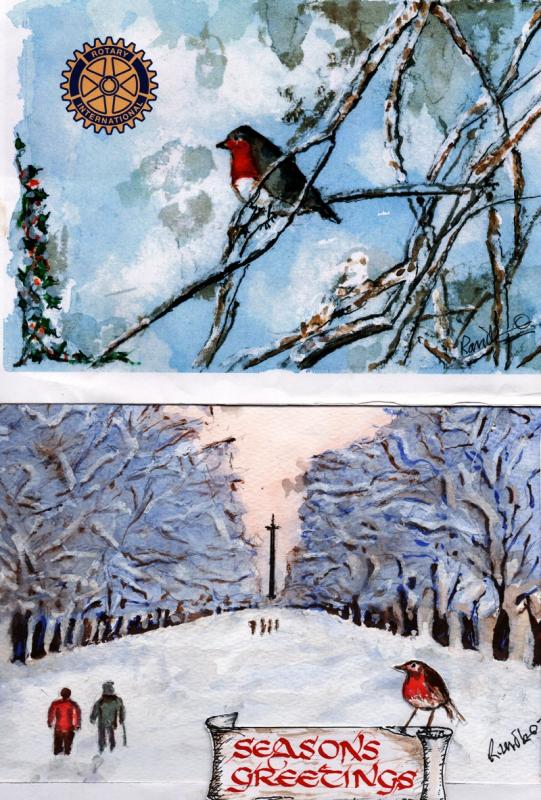 Show related pages
These cards will be available for purchase at the District Conference in Harrogate. Our members will also be visiting clubs in the District to allow those not coming to conference the opportunity to purchase.
The cards are priced at £5.00 for 10, with envelopes.
The proceeds are divided between 'End Polio Now' and Rotary Club of Seaburn Benevolent Fund.