District Quiz "" Round 1
Thu 29th September 2016 at 20.15 - 21.00
To be held after this evening's guest speaker, in the first round of this year"™s quiz we are playing the team from the Rotary Club of Coatbridge, Airdrie and Monklands in a home tie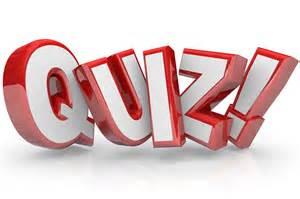 This evening, the team from the Rotary Club of Motherwell and Wishaw, Charles Keeper, Bill McCallum, Andrew Steven and Willie Talbot, played the representatives of the Rotary Club of Coatbridge, Airdrie and Monklands, John Beever, Mark Chance, Gavin Gordon and John Gray.
In a hard fought contest, Motherwell and Wishaw were the winners by 21 points to 20, even gaining one point in the "much loved" Rotary round!!
Our thanks to the question master, John Duffy, tonight's speaker from Classrooms for Malawi, and the scorers, Patricia Duffy, John's wife, and Colin Ooi of Coatbridge, Airdrie and Monklands.