COMMUNITY SHOWCASE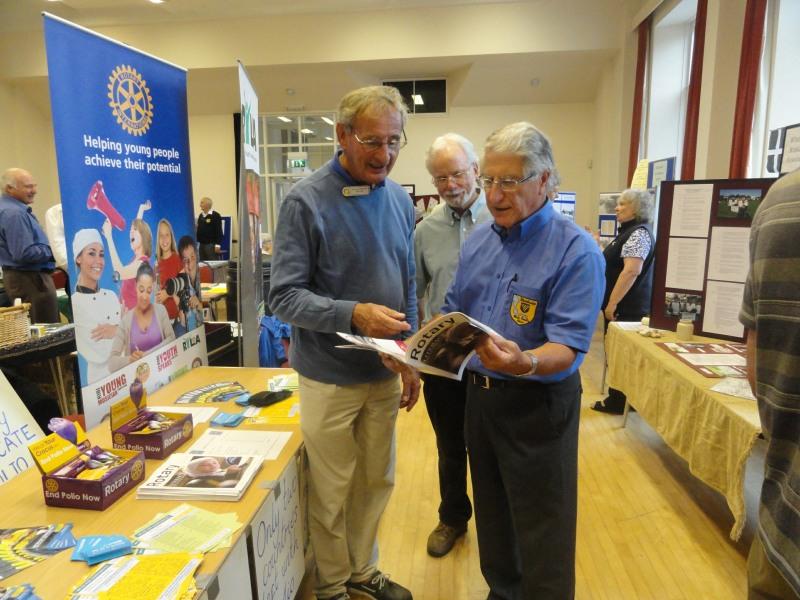 Show related pages
A COMMUNITY SHOWCASE HELD AT WADEBRIDGE TOWN HALL
Wadebridge Rotary Club took part in the Community Showcase held on Saturday 3 September 2016 in the Town Hall. Club member Wayne Mitchell took on the challenge of setting up and managing a team of members to 'man' a Club stall designed to illustrate the opportunities and benefits offered by Wadebridge Rotary Club. The weather was awful; it rained all day, so keeping the public largely at bay!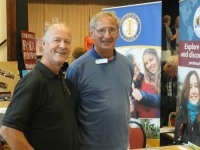 Club Members Wayne & Tim
The Showcase, the brainchild of Wadebridge Town Mayor, Cllr. Pamela Starling, will hopefully become a feature in future years. It offers the opportunity for new and existing residents to find out just what goes on in our Town and surrounding villages - and it's a vast selection covering a huge range of activities.
Photos and report by Graham Renwick